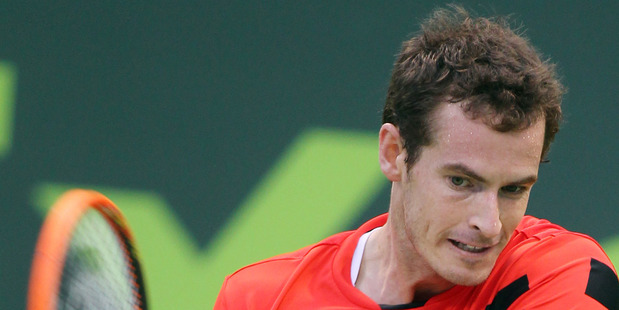 Heineken Open organisers should know tonight whether Andy Murray will play next week after they offered the world No 4 a wildcard spot following his early exit from the Qatar Open in Doha.
Tournament director Karl Budge expected a flat no when he put an offer the Murray's team yesterday but they have not ruled it out and Budge should get an answer early this evening when Murray arrives in Melbourne.
The two-time grand slam winner was playing his first tournament since back surgery in September and was ousted in the second round in Doha by German Florian Mayer. He might opt to stay in Melbourne and play an exhibition match in the Kooyong event but might also want tournament match practice before the upcoming Australian Open and head to Auckland.
"I spoke to his agents this morning," Budge said. "He's currently flying from Doha to Melbourne and is aware of our offer. We will wait with baited breath for his answer when he gets off the plane. Hopefully he's had a sleepless night wondering what he should do.
"I expected a blanket no so the fact they are considering the offer is encouraging. I still think it's unlikely but we will see.''
The final wildcard will go to Kiwi No 1 Rubin Statham if Murray declines the offer. The other two wildcards went to former world No 8 Marco Baghdatis and rising American Jack Sock.
"Andy Murray has won grand slams and is a great player and it would be huge for New Zealand and an event like this to have Andy playing," Statham said. "I completely understand.''
Murray played in the 2006 Heineken Open, when he was a second-round casualty to Mario Ancic. He's since gone on to occupy a position in the Big Four and won both Wimbledon (2013) and the US Open (2012) as well as last year's Olympic gold medal.
- APNZ