All Whites set to be mobbed by Mexican fans after arrival published by Mexican Football Federation.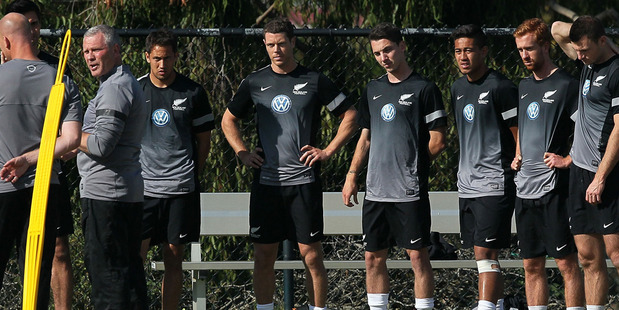 The psychological warfare has begun. The All Whites will be forced to play in black on Thursday, while their arrival details into Mexico have been published nationwide.
Some crafty work by the Mexican Football Federation has ensured that the New Zealand side will be swamped by a mountain of fans and media when they arrive in Mexico tonight.
The team touch down at around 1130pm local time (630pm NZT), and had hoped to keep their arrival time and airline under wraps, as much as feasible.
But the Mexican Federation contacted every media organisation in the country yesterday, as well as fan websites, forums and supporter networks, informing them of the All Whites exact time of arrival and airline.
"Going into Mexico was always going to be a challenge," says striker Chris Wood. "But it is also a great occasion and we have to try to enjoy the moment."
More All Whites v Mexico coverage
Vicelich set to be deployed as sweeper
Little Marco's magic touch
Fallon back when it counts
There is no fear at this stage of a particularly hostile airport reception but there is no doubt it feel like enemy territory.
Meanwhile, Mexico has won another pre-match battle - as the All Whites will be forced to play in black. New Zeland had hoped to play in their traditional white kit, especially as the early afternoon match is expected to be played in sweltering conditions at the Azteca Stadium.
But the home side has first choice, and plumped for their traditional uniform of green shirt with white shorts. FIFA don't allow any colour clashes across the uniform, forcing New Zealand to make the switch.
The team completed their final training session today in Los Angeles, with most of the focus on set pieces and defence. Like yesterday, Ivan Vicelich filled Winston Reid's spot at the back with Jeremy Christie in midfield which may give a hint to Ricki Herbert's final starting XI.