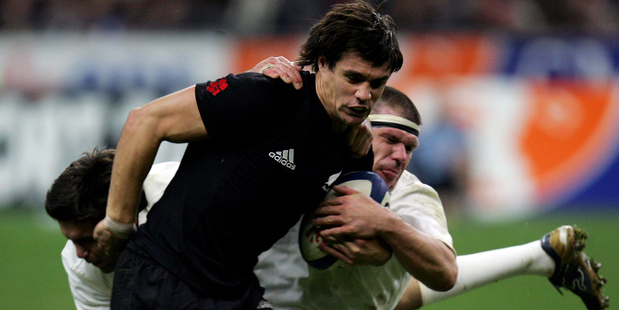 It's been 40 years since France have beaten the All Blacks in Paris. Will that run end this weekend? Tracey Nelson looks at what history says and other key statistics ahead of Sunday's clash at Stade de France.
FRANCE v ALL BLACKS (Paris, Referee Jaco Peyper)
France have played the All Blacks 54 times, and have won just 12 of those games along with one draw. That draw was in 2002, and is the closest France have come to beating the All Blacks at Stade de France.
The last time the All Blacks lost a test match in France was in Marseille, 2000. It has been 40 years since France last beat the All Blacks in Paris (February 1973) at Parc de Prince, and France have only beaten the All Blacks at home twice in the last 20 years. The All Blacks are currently on an eight-game winning streak in Paris.
The All Blacks have named their most experienced forward pack in history, with a total of 538 caps.
Overall the All Blacks' starting lineup (853 caps) has more than twice as many caps as France. Charles Piutau is the only starting All Black with less than 10 caps.
The All Black pack also has the upper hand when it comes to weight, averaging 113 kg per player to France's 106kg.
In the June test series against France the All Blacks won 91 percent of their scrums and 85 percent of their lineouts. France won 91 percent of their scrums and 79 percent of their lineouts.
The All Blacks have scored a try against France in every test played at Stade de France, with a total tally of 11 tries from the four test matches played there.
If Dan Carter can score a try against France this weekend he will become the ninth All Black to have scored 30 test tries, and the first inside back to do so.
Richie McCaw will captain the All Blacks for a record 85th time this weekend, making him the most capped test captain in history. He overtakes Ireland's Brian O'Driscoll to claim this record.
This will be the fourth time Jaco Peyper has refereed the All Blacks. They have won all three previous test matches he has officiated in.
If the All Blacks beat France this weekend it will be France's fourth consecutive test loss. The last time they lost four consecutive matches was in 1989. Having had just one win in their last eight test matches, France are set to have their worst run since 1981/82 should they lose this weekend.