It's painful to watch but there's never been a regatta like it.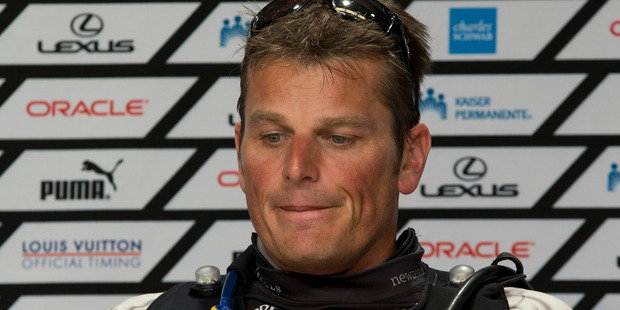 It's not a done deal, New Zealand - either way.
Just like Emirates Team New Zealand haven't won it until that irritatingly elusive ninth race win, so Oracle Team USA haven't yet completed one of the great comebacks in international sport.
Yesterday clearly belonged to OTUSA - two race wins in comfortable fashion on a day punctuated by fickle and changeable winds - and the pressure is clearly telling a little on Team NZ.
OTUSA have better speed off the line and maybe downwind (though that picture could change if Team NZ and skipper Dean Barker can win more starts). They have clearly done a great job rejigging their boat and are sailing better as a team at present. They have won the last four races in a row and six out of the last eight.
But Barker is right - there is no such thing as momentum in sailing. Each time is different; each time is another race. OTUSA may be taking confidence from their run of victories but they are still just one mistake away from losing the America's Cup.
Add to that the fact that the New Zealand boat hasn't suddenly got slower. The American boat has got quicker and they are sailing it a lot better than they were - but that doesn't mean this is a certainty for them either.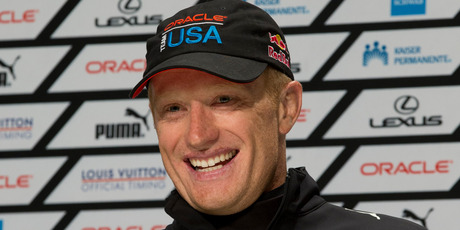 Let's not forget that Team New Zealand were leading in the three races called off because of the plethora of America's Cup rules. As an American friend said, that just means that, while Oracle have to win 11 races, Team NZ have to win 12 ...
Barker is adamant the boat is quick enough and the crew good enough. They are faster upwind in light-medium conditions but maybe not in heavy winds. They need to win the starts - and they have port entry tomorrow and a potentially friendly 10-14 knots of wind forecast. They need to mode their boat better to the conditions and to accurately forecast those conditions.
They also need to hone even more one of the great skills of New Zealand sailors - that innate ability to spot a wind shift and to steer the boat into it. Put those things together and the ninth point will come.
If they don't, the gathering force that is the combination of crack sailors - OTUSA skipper Jimmy Spithill, tactician Sir Ben Ainslie and wing trimmer (and wind caller) Tom Slingsby - might run away with it.
But, whatever happens, New Zealand, enjoy it. It might seem like it is more fun driving nails through your feet but the America's Cup has never been like this (8-5 is the score line and it is 8-7 with the cheating penalty removed). Usually what we are watching at this stage of a Cup match is a procession. This is real sport ... and real exciting, even if we don't always like what we see.