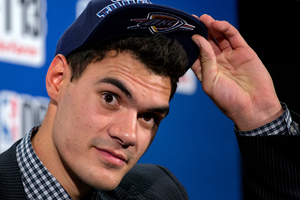 Steven Adams has helped the Oklahoma City Thunder win the NBA summer league tournament in Orlando.
The 19-year-old Kiwi has scored 10 points and pulled down nine rebounds in the Thunder's 85-77 win over the Houston Rockets.
Thunder guard Jeremy Lamb led the way with 18 points.
The Thunder's announced it's signed Adams and fellow first round draft player Andre Roberson.
Per team policy, terms of the deals haven't been disclosed.