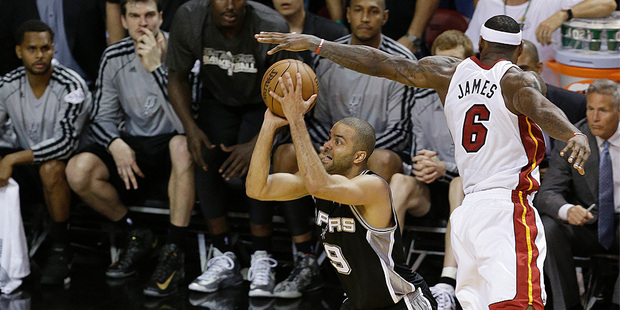 The Miami Heat beat the San Antonio Spurs 103-84 to take game two of the NBA Finals.
The veteran Spurs took game one, pulling away in the fourth quarter to steal home court advantage from the Heat.
But the Heat charged back in game two on the back of strong performances from Mario Chalmers, Ray Allen, Mike Miller and a highlight-heavy five minutes of superstar play from LeBron James.
Hayden Donnell of nzherald.co.nz, NBA addict Dan Trevarthen and APNZ sports reporter Daniel Richardson covered the action live.