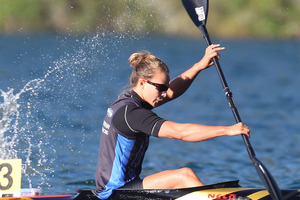 Lisa Carrington showed another great performance in the WK1 500 to win gold at the sprint kayak World Cup regatta in Poland overnight.
The race turned into a two horse race with the experienced German Katrin Wagner-Augustin taking the lead through the first half of the race.
Carrington then put the power on overtaking Katrin and opening up a boat length to finish first by 0.9 seconds.
Carrington then had to race again in the heats and semifinals of her specialist event, the WK1 200m. Her main mission was to qualify for the A final which she achieved. She will line up in lane three tonight at 8.34pm (NZT).
- APNZ