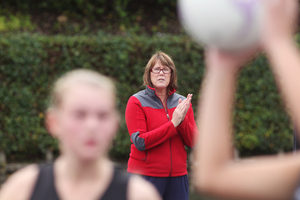 In track pants and a warm jacket, Robyn Polley looks just like any other parent on the sidelines at busy kids' winter sports events.
But the Hamilton mum-of-three isn't there just for fun.
As a sports programmes co-ordinator for the Waikato Institute for Leisure and Sport Studies, she attends junior netball and football games incognito to report on sideline behaviour. It's believed she is the only person in the country doing that job.
"Clubs and schools have contacted me if they have been having problems on the sidelines and I will go to games unannounced to find out what is going on," says Polley, 49. "I then report my findings back to the club or school. It is then up to them whether any action is taken against anyone who may have stepped out of line."
Polley says the worst behaviour she's encountered was at a Year 9 Saturday school netball match last year.
"A dad was shouting at his kid, telling her to punch another girl in the face in order to put her out of the game," she explains. "It was appalling. He was cursing and swearing while eating a pie.
"When I asked him to pipe down, he gave me a real mouthful and told me to get lost in no uncertain terms.
"It was very intimidating. But children should not be subjected to that kind of treatment from adults, especially when they are supposed to be out there enjoying themselves."
Polley says physical confrontations are rare on the sidelines at kids' sports games. Supporters and parents swearing and shouting at referees, coaches and players is more common - but just as unacceptable.
"I wouldn't like my own kids to be subjected to bad sideline behaviour and that is a big driver for me doing this," she says.
Simon Walters, a senior lecturer at the school of sport and recreation at AUT University who has published studies into sideline behaviour by coaches at kids' sports, says some parents may claim their rights have been breached if they are cited for bad behaviour.
But he believes that if people behave badly in public they have lost that claim to privacy.