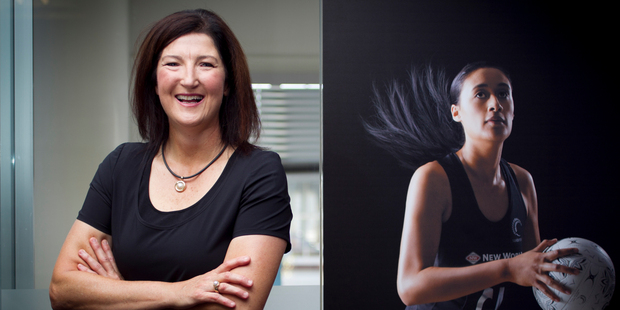 Q: You're one of Australia's most-capped netballers - has it taken a while to get your head around helping New Zealand?
A: No, not at all. The New Zealand-Australia rivalry thing, it's not even part of my thinking. This is a team and I'm committed to their vision of going to the Sydney world championships to win.
Q: Have you heard from any of your former teammates yet?
A: I didn't tell anyone before I came here. I did just go out and check my phone and I have a lot of messages, so I'll have a lot of fun replying to those.
Q: There was some confusion there for a while over how many test caps you actually played. You finished on 99 caps and that was retrospectively changed to 104 - can you explain that?
A: All I can say is thank goodness Liz Ellis is a solicitor, not an accountant. She was the work experience girl in the Netball Australia office when they were putting together all the records.
I finished up on 99 tests and there was a big fuss at the time that I didn't make it to 100. Then the next year I was invited to the Netball Australia dinner, and it dawned on me they'd got me there for an award ... Then I started listening to the speech and I realised they'd made an error. When I found out it was Lizzy Ellis in charge of the counting I thought bloody typical goal keeper, can't count.
Q: Is there any Kiwi talent you're looking forward to working with?
A: All of the goalers really, because goalers are a special breed. I'm really excited to see what young talent there is coming through.
Q: You do realise we call them shooters here?
A: Ha ha... yes - it will take a while to adjust to that one.
Q: You used to play against [Silver Ferns coach] Waimarama Taumaunu, what do you remember of her as a player?
A: She was really hard on the ball. It's interesting when you look at players today, they go hard on the body - but she was always went hard on the ball. I'll never forget her intercept in the 1991 world championship final on our last centre pass. I had already come out of the circle for the second phase play, and I looked up and saw Wai snatch the ball out of nowhere, I couldn't believe it. [Australia won the ball back through an errant pass, and went on to win the match 53-52].
Q: Honesty call, did you find her just a little bit scary as a player?
A: No I wasn't scared of her. I just always remember having great on-court battles.
Q: What coaching have you been doing since you finished up with the Firebirds?
A: I've been doing a lot of coach education throughout Queensland and Australia. I've also worked with the Singapore team and advised a couple of ANZ teams. I worked in a specialist role with the Thunderbirds the year after the Firebirds, and then the following year I helped out the Tactix. I also coached my cousin's 14-year-old daughter's team in division three, played on grass courts and I'm very proud to say we finished premiers after being put up a division.
Q: What do you do as a day job?
A: I'm a trained phys-ed teacher, but I now work for sport and recreation services for the Queensland government as an adviser.