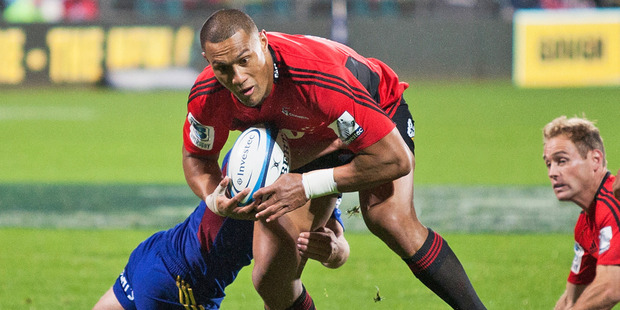 Each day this week nzherald.co.nz looks at the progress of the New Zealand Super Rugby franchises heading into the business end of the tournament. Today: Patrick McKendry grades the Crusaders.
Other reports
Highlanders: D-
Season so far
(6-4) 3rd in NZC, 7th overall
1. Best result
19-14 v Stormers, Cape Town, Week 7
They were close to their best in Canberra at the weekend with their commanding victory over the Brumbies but their win in Cape Town against the Stormers was their best. It was done without Dan Carter, too. A triumph against the odds after a poor start to the season.
2. Worst result
14-16 v Force, Perth, Week 9
A couple of weeks after the high of Cape Town they flopped against the Force.
Where the Crusaders were focused, intense and determined against the Stormers, here they were flat and distracted. A poor performance with a bit of bad luck thrown in too - the late pitch invasions didn't help their cause.
3. Best player
A few in their pack qualify for this. No backs do, though if Dan Carter remains on his upward curve he could claim it later this season. Wyatt Crockett, Luke Romano and Sam Whitelock have been excellent and George Whitelock has been good. But for consistency it's hard to go past openside flanker Matt Todd.
4. Biggest flop
The biggest disappointments have been in the backs, in particular Robbie Fruean and Israel Dagg. Both have been dropped recently, with Dagg making a statement when coming on in the final quarter against the Brumbies. Fruean probably takes this one due to the fact he has delivered a fair bit in the past but can't quite get going this season.
5. 2013 Prospects
The Crusaders are shoo-ins to make the play-offs again. Unfortunately they've given themselves a tough task to qualify for a home semifinal, and potentially, final, which is what they've desperately wanted for the past four years under Todd Blackadder's reign. Can they go the whole way this year? To put it bluntly, not on this inconsistent form.
6. 2014 Prospects
They should be there or thereabouts again. But it's time for new blood - the Crusaders need added strength in the midfield and two wings with a bit of X-factor. Tom Taylor is a reasonable option for first-five if Dan Carter takes a sabbatical next year.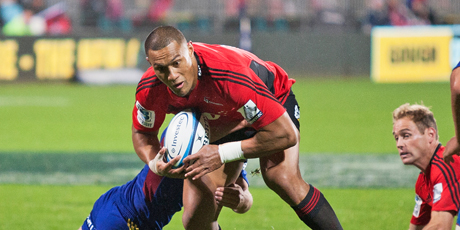 Robbie Fruean has delivered a fair bit in the past but can't quite get going this season. Photo / Getty Images
- APNZ