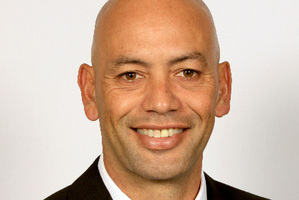 Assistant coach Tony Iro will replace the suspended Tony Kemp as Kiwis team manager for next Friday night's Anzac test against the Kangaroos in Canberra.
Iro, who is also Kemp's deputy in the New Zealand Rugby League's high performance department, will take over the management duties when the team convenes in Canberra on Monday.
Kemp has been suspended from his dual roles at the NZRL pending an independent investigation into a sexual harassment complaint.
NZRL chief executive Phil Holden would not comment on the status of an investigation that had reportedly been due to be completed this week. But he said a contingency plan that involved Iro taking over the team management duties had been in place for some time.
"Working through what we've been working through, we've had a plan in place in case we got close to the game we wanted to have minimal disruption," Mr Holden said.
"Tony has stepped up and has been doing a great job, so it is all good from that perspective."
Iro, who played 25 tests for the Kiwis, has served as an assistant to coach Stephen Kearney since 2009.