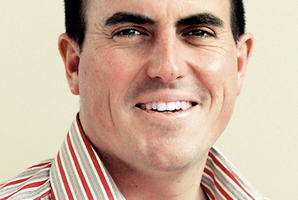 Herald on Sunday sportswriters have achieved a prominent place in the finals of the TP McLean sports journalism awards.
Gregor Paul and Andrew Alderson are two of the three finalists in the BankLink award for sports news reporting, the other being their colleague on the daily New Zealand Herald, Dana Johannsen.
Paul also features in the finalists for the NZOC award for sports column/opinion, with Dylan Cleaver of the daily Herald also among the finalists. Alderson has a second nomination in the Asics award for community sport/recreation/adventure reporting.
The news and opinion categories form the mainstay of print sports journalism awards, along with the Wilson award for sports feature writing - where Johannsen has a second nomination as a finalist.
One of the category winners will go on to take the New Zealand Sports Journalists Association supreme sports journalist of the year title.
The winners will be announced at the TP McLean awards dinner on Thursday, November 29.