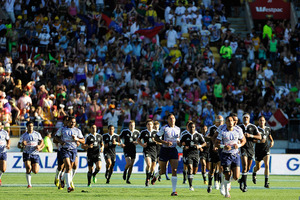 It's taken less than an hour for tickets to the sold out Wellington Sevens to pop up on Trade Me.
Nearly 14,000 tickets to the tournament were snapped within 17 minutes of going on sale this morning.
Scalpers are already listing tickets on Trade Me for as much as $800, more than four times the cost price of the most expensive tickets available.
Some auctions have already reached the $400 mark.
But Sevens organisers are urging ticket buyers to be careful when buying off scalpers, saying it goes against Sevens terms and conditions and they wont hesitate to cancel tickets.
- APNZ