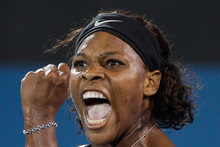 Chris Rattue runs his rule over a Dirty Dozen of officials' calls - some more deliberate than others.
Fair play put on ice
The 2002 Winter Olympics exposed judging corruption when French official Marie-Reine Le Gougne voted for Russia's figure skating pair in return for Russian votes favouring French ice dancers, done at the behest of her own federation. This led to an extraordinary reversal, with the IOC also giving gold medals to the Canadian skaters who had been the victims of this French skulduggery. The other voting in this final had followed old Cold War lines, which indicated the fix in ice skating was more extensive than one rogue vote.
Every second counts, again and again
The United States owned the Olympic basketball title until 1972 in Munich, when the USSR beat them in controversial circumstances. With the US leading by a point, the clock was reset from one to three seconds for a second time at the demand of the longstanding international basketball boss R. William Jones. This allowed the Russians to shoot the winner in pandemonium. The otherwise belligerent Jones admitted to overstepping his authority and the American players have left their silver medals unclaimed to this day.
Ballboy scores on the net
A lower-level gem from a regional soccer tournament in Brazil. Santacruzense levelled in the last minute against Atletico Sorocaba thanks to a ballboy. After a shot went wide, the youngster casually tapped the ball across the goal-line about 10 seconds later. The referee, Silvia Regina de Oliveira, turned to see the 'keeper picking the ball up in the goal ... and awarded a goal. Well worth hunting down on the internet for a good laugh.
No ring of truth
More Olympic shame, this time in 1988 at Seoul. Rising American boxing star Roy Jones jnr smashed the South Korean Park Si-Hun by 86 punches to 32 in the light middleweight final but lost. The three judges wined and dined by Korean officials were suspended by the IOC and those in Jones' corner included his embarrassed opponent. Jones went home with silver ... and an award as the best boxer at those Olympics.
Hair-trigger point
Aussie cricket umpire Darrell Hair erred on the side of shotgun diplomacy after penalising Pakistan five runs for ball tampering at The Oval in 2006. When Pakistan refused to return after tea, Hair ordered them out then forfeited the test to England. With video evidence of the tampering in short supply, Hair and Billy Doctrove ignored both teams' desire to resume. Hair effigies went up in smoke, as did his reputation when he sought half a million ICC dollars in "compensation" for retiring. He eventually quit but claimed vindication after subsequent Pakistan cheating was conclusively revealed, calling their players "cheats, frauds and liars".
Take your pick
We've ignored classic soccer goal clangers such as Maradona's "Hand of God" and the almost comical Frank Lampard no-goal at the last World Cup to find a representative botch-up from England's premier league. The year was 2005, and a 50m shot from Spurs' Pedro Mendes was skewed into his own goal by Roy Carroll, the Manchester United custodian. Carroll dived deep into the goal to scoop the ball back into play - fooling the match officials. Offending linesman Rob Lewis found an exaggerated defence, claiming he would have needed Linford Christie pace to rule correctly. This incident led to the immortal newspaper line: "Alex Ferguson sympathised with Tottenham." No more needs to be said.
Poll recount
Stuff ups don't get more famous than this. English soccer referee Graham Poll filled his card out incorrectly during a 2006 World Cup match in Stuttgart and so failed to send off Croatian Josip Simunic for a second yellow card offence. Simunic was rather ungrateful, pushing Poll after the final whistle and getting his belated marching orders. Poll fell on his sword by quitting international refereeing and took to the pen with a column for a British tabloid.
Shino Tsurubuchi's line call
Marginal second serve foot fault calls at critical moments in major tennis tournaments are a no-no as Tsurubuchi found out via a Serena Williams tirade at a US Open semifinal in 2009. Put it this way, at one set, 5-6 and 15-30 down against Kim Clijsters, Williams did not take the news well. She threatened to shove a ball down Tsurubuchi's throat, which turned this into a worldwide story of fault all round.
Oh dear, O'Brien
New Zealander Paddy O'Brien made a complete hash of the 1999 World Cup clash between France and Fiji. Three critical errors against the losing Fijians included a penalty try when the French front row transgressed. O'Brien admitted to having "lost the plot", but found a new one as the IRB's boss of elite referees.
Out of sight and sound
Match referee Jeff Crowe was in charge of the 2007 World Cup final which ended in confusion and the dark. While the former New Zealand captain could argue that cricket rules can be complicated, he failed to negotiate the more simple task of conducting the coin toss four years later. In the Mumbai stadium noise, Crowe didn't hear Sri Lankan captain Kumar Sangakkara's call and ordered a re-toss - a bizarre start for such an important match. TV evidence revealed Sri Lanka won both tosses which took the heat off Crowe.
The short count
The Kiwis were given a serious leg-up by English whistler Dave Campbell as they fought to avoid a historic defeat by Tonga at the 1995 League World Cup match at Warrington. The underdogs were denied one play by Campbell's wrong tackle count and had to kick downfield early, helping the Kiwis set up the winning drop goal from Matthew Ridge.
We don't love you
Netball's Constellation Cup final in Melbourne last year was soaked in dreadful calls, the nadir coming when Australia received consecutive centre pass-offs - a staggering umpiring blunder at this level. Aussie captain Catherine Cox rubbed sickly salt in the wounds by gushing "boys, we love you" to neutral umpires Gary Burgess and Dalton Hinds in her victory speech.
By Chris Rattue

Email

Chris