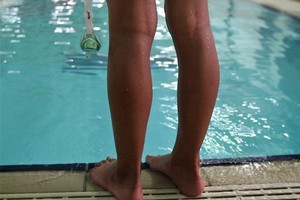 Swimming New Zealand will establish its first regional high performance hub in Wellington next month.
The Regional High Performance Unit would complement the National High Performance Centre at the Millennium Institute, Swimming New Zealand said today.
The unit was a partnership with the Capital Swimming Club, Swimming Wellington, Wellington City Council and Wellington High Performance Aquatics.
High Performance governance committee chairman Mark Berge said the concept of regional centres of excellence had always been part of the strategic plan and was recommended in both the Sweetenham and Ineson reviews of the sport.
"We are excited and delighted to announce the establishment of our first regional high performance unit,'' Mr Berge said.
"We have been in discussion with a number of parties to put this together and believe it will be another positive step forward to develop young swimmers into international competitors.
"The Wellington Regional High Performance Centre will definitely complement our national centre at the Millennium Institute and provides an option outside of Auckland for swimmers who wish to train in an environment like this,'' he said in a statement.
- APNZ