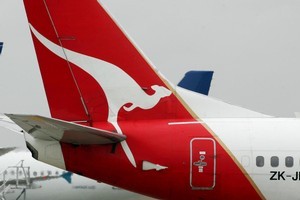 Qantas is sending a new plane to pick up the South African rugby team, after their flight was cut short due to an overheating engine.
The Springboks were due to land in Sydney, aboard flight QF64, shortly after 2pm AEST (4pm MZT) on Saturday.
However, within about an hour of the flight the plane experienced an increase in vibration and temperature.
The Boeing 747 landed in Johannesburg just two hours after the initial take-off.
A new aircraft will be leaving Sydney at 2pm on Saturday to pick up the team, a Qantas spokesman told AAP.
"We are going to send a new plane to get the special cargo on board," he said.
Springboks captain John Smit described the experience on social networking site Twitter.
"Wow, just had to do an emergency landing at OR Tambo," he tweeted. "We lost an engine after take-off but safely landed now!"
The world champion Springboks are due to play Australia in their opening match of the Tri Nations in Sydney on July 23.
Qantas is a sponsor of the Australian rugby union team, the Wallabies.
- AAP