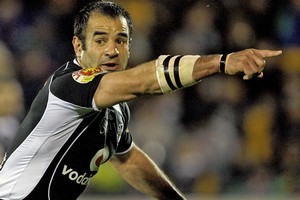 Former rugby league internationals from both sides of the Tasman will take the field in Auckland next week to raise funds for victims of last week's Christchurch earthquake.
The charity match, at Mount Smart Stadium on March 10, was being coordinated by New Zealand Rugby League (NZRL) and a group of former Kiwi internationals.
Gary Freeman, Monty Betham, Nigel Vagana and Tawera Nikau have helped organise teams for the match with Nikau ready to play despite having an artificial leg.
NZRL chief executive Jim Doyle said it wanted to do its bit to support those affected by the earthquake.
"Everyone in the country is trying to find some way of helping the people in Christchurch and the Canterbury region. Staging the Legends of League Charity Match is our way of bringing people in Auckland together to provide some financial support for a community that's been devastated and is in desperate need," he said.
Among the players set to make an appearance are Kurt Sorensen, Olsen Filipaina, Stacey Jones and the Kiwis' 2008 World Cup-winning captain Nathan Cayless. Australians Mario Fenech and David Peachey have also volunteered to play.
- NZPA