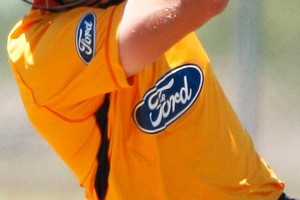 Wellington cricket has decided to severe ties with head coach Anthony Stuart.
Stuart has been in charge for five seasons and with no titles to show in that time, Cricket Wellington chief executive Gavin Larsen said today the time had come for a change.
"Unfortunately it's been another poor season for our flagship team, and Anthony and I have met and we agreed that it is time for a coaching re-structure...," Larsen said.
"Anthony was accepting of the need for change, and acknowledged that a change in chemistry is required in and around the Firebirds as we continue to search for a winning formula"
Stuart, 41, will remain as head coach for the remainder of the Plunket Shield four-day competition, ending on April 6.
The former Australian opening bowler took over from Vaughn Johnson at the start of the 2006/07 season.
Stuart said that he was fully understanding of the decision.
"Like everyone who follows the Firebirds, I'm extremely disappointed with the team's playing record.
"I've given my all to the Firebirds but when this season ends it's time to step aside and give someone else the opportunity to turn around the Firebirds fortunes."
- NZPA