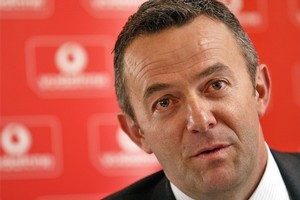 The New Zealand Warriors say they have no plans to follow the lead of fellow National Rugby League (NRL) club Penrith and ban their players from using social networking websites such as Facebook and Twitter.
Club chief executive Wayne Scurrah said today that the Warriors had no firm policy on the sites and the use of them was up to the players.
He said players got advice through the NRL about the need to be mindful of how much personal information they disclosed and how they managed any interaction with others.
"We've had no issues," he said.
"If we foresaw the potential for any issue, we would look at it more, but there haven't been any."
Scurrah said he didn't know how many of the Warriors' players were on Facebook or Twitter.
"To be honest, that's their business," he said.
He didn't have a Facebook profile himself because, he said with a laugh, "I like to keep my life to myself".
Penrith's move to introduce a ban came after the Australian Federal Police (AFP) spoke with club officials yesterday about privacy and security issues on the sites, the Daily Telegraph in Sydney reported today.
Chief executive Mick Leary said the club had a duty of care to protect their players and didn't want them using the sites.
"They are an invasion of privacy, they can be dangerous," he said.
"People get stalked on these type of pages. All our players must protect their private lives, particularly as elite sportspeople."
The Telegraph reported that the AFP had also spoken to Brisbane, North Queensland, Gold Coast, Canberra and Melbourne, and would visit other clubs in the coming weeks.
Players were warned that they could become victims of identity theft if they posted too much information about themselves.
Last week, former Warrior Manoa Thompson, the father of Parramatta fullback Jarryd Hayne, complained about the "faceless grubs" who posed as his son on Facebook.
- NZPA