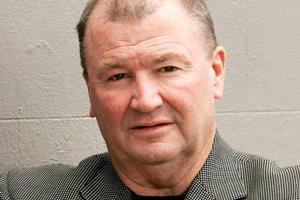 The Sydney Cricket Ground, The Sydney Football Stadium, Lang Park, the ANZ Stadium.
These Australian venues have hosted some of league's greatest and also most controversial grand finals.
But it must not be forgotten there have been many at Wembley that would rival any of them. And I also remember the ones at Carlaw Park where the Fox Memorials were always played out.
Some of those Fox finals had all the skill, drama and toughness of any of the Australian grand finals.
But there is one that sticks in my mind that could possibly be the most controversial of all time. It is appropriate I do not name the clubs and players involved. Let's just call them club A and club B.
Club A had won the Rukutai Shield (minor premiership). By winning the first semifinal of the top four, Club A went straight into the grand final. Club B won their two semifinals and joined Club A in the grand final.
No one had heard of News Ltd in those days and TVNZ certainly wouldn't lower it's standards and follow any of the league build-up. In fact they didn't even mention the result on the news that night. But the game created publicity through the jungle telegraph.
This was supported by the late legendary Brian Doherty who was the league writer at the time for the Auckland Star newspaper.
The Auckland police had a squad called the Task Force - big, tough-looking blokes, who took no rubbish! However, most people thought they did a great job.
Club B had a couple of these guys playing for them.
Club A, however, was thrown into chaos on Tuesday morning when one of their star players was picked up by the coppers. They nabbed him on a breach of probation that had happened over 12 months previously.
It was a very minor offence in the opinion of the bush lawyers playing for club A, but strangely enough, the police opposed bail and the player was held in custody for seven days. Just enough time for him to miss the grand final.
Club B just smiled and got on with their week preparing for what they and most others thought would be a win for them. But Club A won the Fox final that year in front of a packed Carlaw Park.
The "colourful" player concerned was released the day after the final and was not charged with anything. Maybe it was just a very strange coincidence.
And the great thing about that game was no one held a grudge.
Carlaw Park didn't have state-of-the-art dressing rooms or any of the other great facilities now required by the NRL. But it did produce an atmosphere in big games that was equal to anything in the NRL now. And the memories linger on.