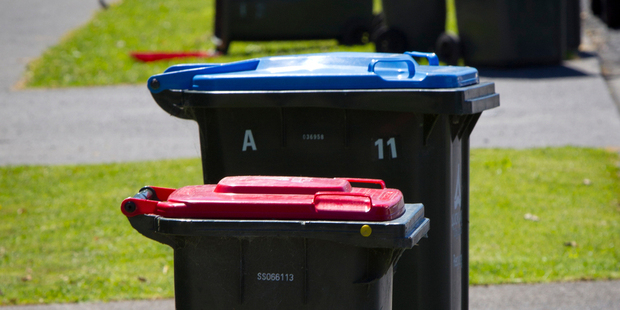 After a long week at work fuelled by coffee from disposable cups, takeaways and heat-and-eat meals, our ever-growing consumption is somehow excused by separating a few pieces of discarded packaging for recycling on rubbish night. Once the lid of that wheelie bin closes and the rubbish sacks are tied up it is gone.
Where they go is not at the top of our mind as the system is set up for us not to have to care about that.
What few people realise is that almost all plastics do not get reprocessed here - they get shipped to Asia (which in itself is a heavily inefficient concept).
You begin to realise the stupidity of this situation when you consider that 59% of the plastics we produce is for packaging - much of which is designed only to be used once but is made from a material that lasts forever that we often could do without. 76% of this stuff either ends up littered or in a landfill, which will cost our tourism economy in the long run and ensure that waste management costs (and therefore construction and house prices) will continue to rise.
We can thank the United States for this culture that is increasing in popularity - they lead the world at consuming ridiculous quantities of things they don't necessarily need and spending shocking amounts of money to hide it away in a landfill. They throw out a horrifying 3.2 kilograms of rubbish per person each day, but what is even more embarrassing (from the country that created the recycling industry as an excuse to mass produce cheap plastic packaging) the Wall Street Journal reported that only one-quarter of that is recycled.
The amount that is consumed is so immense (each year the US throws out over 18 billion pieces of single-use plastic cutlery alone) that the small percentage that does make it into this highly ineffective recycling system has created their biggest trade export to China for the last five years.
But this smelly landscape of mass consumption is starting to change. Through a project called "Green Fence" China has started to reject hundreds of thousands of tonnes of US 'recyclables' at the border.
This is becoming a real headache for public authorities in the US who fear dramatic increases in costs for an already painful thorn in the side of the public purse. To put this into context using census data, US communities spend more on waste management than fire protection, parks and recreation, libraries or school books.
If China erects a Green Fence for New Zealand, our busy consumption-based lifestyles will be under a real threat. How will people feel if recycling markets collapse and they no longer have an excuse to use so much?
Plastics New Zealand predicts that if our current trends continue (likely to be due to increased consumption and urbanisation), we will be importing over 300,000 tonnes of raw plastic materials into the country by 2030, up from 216,000 tonnes in 2010.
We have the chance to do things differently but it will take massive behavioural change.
"Clean and green" New Zealand is the eighth worst consumer of materials per capita in the world. Even out of the limited materials that are recyclable in New Zealand only 20% make it into the containers for the long trip to Asia. It seems obvious that if we had a larger population here, then our beautiful land would be a disgusting mess.
In many European nations (like Austria, Sweden, Belgium and Denmark), where scarcity of resources has been an issue for a lot longer than the more recently colonised nations, less than 4% of their rubbish goes to landfill.
Germany doesn't even use landfills any more - all of their waste is either recycled or turned into electricity as the responsibility for the costs are put onto the producer, rather than the taxpayer.
I bet they have more school books and better public libraries too.
But when carcinogenic polystyrene containers full of greasy dinner and heat-in-eat packets are cheaper than buying healthy fruit and vegetables in New Zealand there is a long road to travel.
Another major roadblock to improving our abysmal statistics on waste is people who think that a change of one little person's habits won't actually help. In fact, minimising waste is cheaper, healthier and easy to do, and it makes a real difference.
You can start with the easy ones like reusable bags, coffee cups and drink bottles, but for some excellent ideas, go to: www.plasticfreejuly.org
If anyone has ideas on how to minimise waste and curb this embarrassing trend, then please share or email me at sam@sustainablecoastlines.org so that we can share them with school students during our educational programs.