Growing pile of infringements suggest discipline issue, or perhaps team could wonder whether they are victims of unconscious refereeing conspiracy
The All Blacks' disciplinary record is starting to look both curiously anomalous and potentially crippling.
In their last 12 tests, they have picked up nine yellow cards — an unusually high number for a team that has dominated in the manner they have.
It's almost unbelievable that they have played 90 minutes of football with just 14 men and still gone undefeated.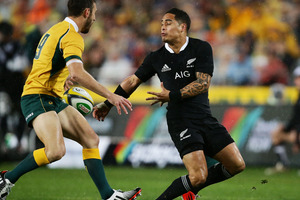 Unbelievable in that it has taken enormous depths of courage to battle to victory on reduced playing numbers. They managed to do that at Ellis Park last year — when they were hit with two cards — again at Twickenham a month later and then on Saturday night when they had to manage without Wyatt Crockett and Beauden Barrett.
But it's also unbelievable, or just plain suspicious, that they have fallen foul of so many referees, so many times.
Player ratings: See how we rated the performances
Dominant teams don't normally incur the wrath of officials: the benefit of the doubt usually sits with the side which has the momentum and control of the contest.
Yet, the respective opposition across those 12 tests have collectively accumulated five yellow cards — one of which was the erroneous incident at Eden Park last year involving Bismarck du Plessis.
In the All Blacks' 18-test unbeaten streak, they have picked up 10 yellow cards, opposition sides collectively just six.
That statistic gives the impression the All Blacks are a side playing too regularly outside the rules: that they are overly reliant on illegal measures. Perhaps it is that simple — that they do have a major issue with discipline.
Or perhaps they could be justified in wondering whether they are victims of an unconscious refereeing conspiracy.
All Black coach Steve Hansen gave the impression after the 12-all draw in Sydney that he's not yet sure to which school of thought he subscribes.
"The first thing you have to find out is whether they [yellow cards] are correct decisions and if they are not you can't do much about those ones," he said. "I know some of them weren't right because the referees have apologised for them.
"The ones that are, you have to make sure you address the problem. At the end of the day the guy who has got the toughest job in rugby union at the moment is the referee. It has become a rapid game, a speed game, especially when you get two sides that want to play footy.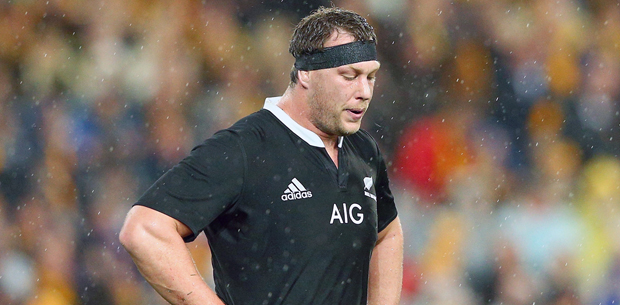 A chastened Wyatt Crockett trudges off the field. Photo / Getty Images
"It is played at 100 miles an hour and he's trying to make decisions about a whole load of things. When you see them later on TV it's pretty clear-cut and you can say 'yeah he got that right' or, 'he didn't get that right'. So there is no point getting too bothered about it.
"If you dominate the game and go forward then usually you are on the right end of it." Hansen said he had no complaints about the yellow card shown to Crockett, but he wasn't convinced Barrett had infringed.
But he, like the players, was adamant that the All Blacks can reduce the impact of referees and eradicate ill-discipline as a debilitating factor at Eden Park, by playing with more cohesion and authority. Whatever performance goals the All Blacks set themselves this week, none will carry a higher priority than coming away with no cards. And to do that, the All Blacks know they have to be ruthless and clinical to remove any marginal decisions the referee may have to make.
"We have got to make sure that it doesn't come down to little moments," said veteran hooker Keven Mealamu.
"We could have been better with our discipline. There were a couple of little things which let us down. We didn't make it any easier for ourselves."
More All Blacks v Wallabies
Nonu's injury adds to Hansen's woes
Mistakes spoil big night