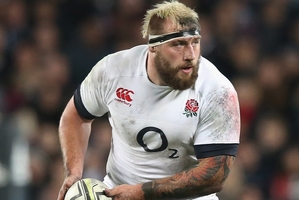 Prediction: England to make the final of next year's World Cup.
Preposterous assumption this early and after a series loss here? Possibly. For all they have shown on this tour, the English are in a tough pool with Australia and, if they don't win the pool, they will likely be on a collision course with South Africa in the quarters and All Blacks in the semis. Nasty. But the English have been impressive enough that I fancy them to get to the final - if they hold their nerve.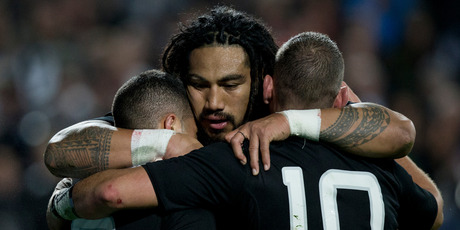 There are two striking factors about this England team: 1) depth and 2) improved style. They have not relied, unlike many of their predecessors, on forward grunt, driving and mauling, kicking for territory and goals.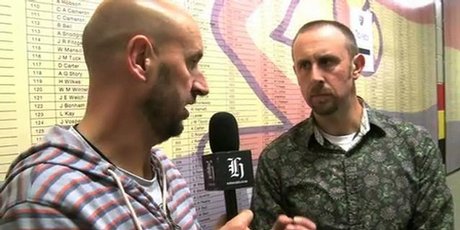 High percentage play, yes. But you generally don't win high-level games of rugby that way these days as the pace of the game, size and strength of the players and advanced professional coaching and techniques have combined to make the scoring of tries - even against today's highly organised defences - even more important.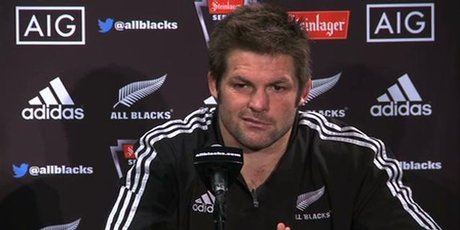 For years, we watched England and lamented their lack of basic attacking skills.
They were very good at kicking, excellent at the dark arts of forward play and the battle for possession and superb at killing the ball. Their whole rugby persona was built on ball retention and not allowing their opponents to play. It was the rugby equivalent of watching Usain Bolt play chess - so much talent, so restricted in application.


It was almost comical at times. When they had to win by scoring a try, England would descend into farce. They couldn't run, couldn't pass and certainly couldn't do both together. It was like watching a dog play the piano.
No more. Stuart Lancaster's side came prepared to play and showed they could. Their handling has been much improved, their continuity and support play light years ahead of what has gone before and they are now a threat with the ball in hand. Much has been said about their depth, underlined again by the solid defeat of the Crusaders on Tuesday night.
Yet you worry about their resoluteness on the back of that loss in Dunedin last weekend. The British media did a good job of making the point that, even though it was a one-point loss, it might have well been 100, so dominant were the All Blacks when they turned on that 20 minutes of flair. But some of the coverage slipped into the shell of conservatism.
Mick Cleary in the Daily Telegraph: "They allowed themselves to be snared into trying to match the All Black whizz-bang style of play, the high-risk, high-reward brand of rugby with rash offloads and forced passes, an approach that is all very well if the moment is right and the force is flowing through you ... They turned over their own ball through such rashness, playing into New Zealand hands ... England are intent on an all-court game and there is nothing wrong in that ... Mind you, it would help if they did not have props and lumpen forwards cluttering up the field when they launch an attack."
Those are the very reasons England rugby is on the rise and why they should have a good World Cup. The "whizz-bang" style wins matches when it's perfected or at least moulded into a style that offers rewards. It doesn't happen when "the force is flowing through you". It is practised, honed and made as innate as bone marrow.
Having big, fat props running and passing is an essential part of rugby. They are not there just to hold up the scrum any more. All right, the props made a mistake or 12 last weekend (particularly David Wilson) but there have been moments on this tour when the England props have looked like All Black props.
The only question is whether England have the cojones to advance this style further. They have only nine more tests in which to gel before the World Cup begins.
It was disturbing to hear England loose forward Tom Wood say after last week's test, "maybe we need to be more pragmatic, put the ball in behind them and go back to our driving game and set-piece game that had worked so well for us".
Defeat and failure lies that way - at least in the biggest games. If they can hold their nerve, they might just make a statement next year. After all, if Lancaster had selected a real test wing who wasn't Manu Tuilagi, would the admittedly inspired Ben Smith have run him down? That could have been a 17-3 halftime lead and maybe a different result, especially had they not suffered what seemed an unjust yellow card. On such things do big games swing.