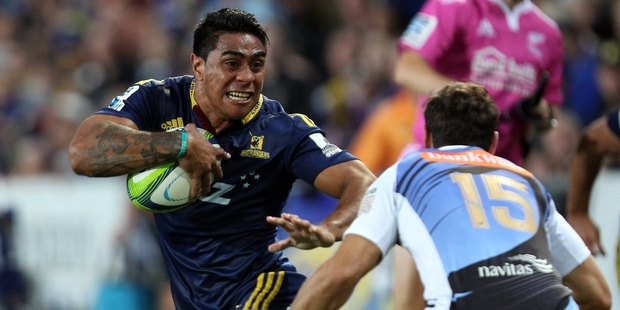 There's an old rugby saying: "Players win matches; teams win championships".
No one is suggesting either of these two will win Super Rugby but both, in this thriller, showed signs of enhanced team-ness.
Especially the Western Force, who somehow held out with only 13 men at the death. They astonished everyone last week by playing as near perfect a half of rugby as has been seen. Admittedly it was against an over-confident Rebels but the Force led 32-0 after a half where everything they tried turned to platinum.
The Highlanders had a woeful 2013, being a team with stars who did not much star. This year, they are showing the true grit expected of a rugby team from this part of the world, plus some real cohesion and accuracy. Except, last night, in defence. At times, the Highlanders often looked like someone had replaced their sophisticated defence radar with a magnifying glass and a road map of Dunedin.
The Force began like they were going to rattle up another 32 unanswered points. Hooker Nathan Charles charged over after a raid only three minutes in. The Highlanders went to work, pressuring the Force into penalties which first-five Lima Sopoaga efficiently kicked. They looked good to take control but then hooker Liam Coltman, perhaps unused to the bright lights of open play, swung a Carlos Spencer pass which Force first-five Sias Ebersohn picked off for a 50m intercept try.
Ebersohn is a useful player with pace and verve; his pass put Charles over and his match was full of examples of making space for his team-mates and interventions on defence.
Coltman, on the other hand, had a horror, subbed after 51 minutes. Just before halftime, the Force - doing nothing special but just stringing the passes together, saw excellent No 8 Ben McCalman clatter through Coltman's weak tackle to score. The Highlanders had previously gained the lead with second five-eighth Shaun Treeby scoring off a pinpoint Aaron Smith grubber.
That was the story of the match - the Highlanders would graft their way into the lead and then it would go all to hell when the Force forced their way into the Highlanders' 22 to score, thanks to defensive lapses.
They tightened things in the second half and grafted some more. Only to stutter again. A break-out from defence was thwarted by a rattling Nick Cummins tackle on centre Malakai Fekitoa. The ball came loose, Sopoaga's clearing kick was charged down, sticking in Junior Rasolea's midriff as the midfielder charged to the line. At 31-16 it looked all over, even with 20 minutes to go, but the hosts clawed their way back again with a try to Fekitoa and more good goalkicking from Sopoaga.
The Force scrambled, losing McCalman and replacement forward Adam Coleman to yellow cards - down to 13 men against a determined opposition for whom replacement Hayden Parker finally slipped over for the try but then couldn't kick the conversion from the sideline.
The Highlanders will play better than this. The Force, former whipping boys, are showing signs of holding the whip.
Highlanders 29 (S. Treeby, M. Fekitoa, H. Parker tries; L. Sopoaga con, 4 pens), Force 31 (N. Charles, S. Ebersohn, B. McCalman, J. Rasolea tries; Ebersohn pen, 4 cons). Halftime: 16-21.