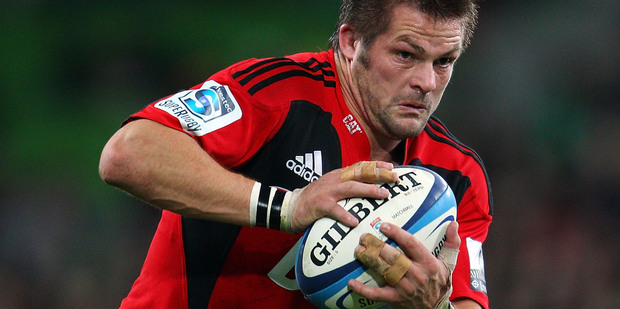 First Daniel Carter, now Richie McCaw - the Crusaders are going to have to claw their way back into Super Rugby without either of their star players featuring much before June.
Confirmation is expected today or tomorrow that McCaw has broken his thumb and is likely to miss up to eight weeks of action as a result. His hand was already in a cast and the medics were fairly sure - almost as soon as McCaw left the field against the Blues at halftime - that the joint was fractured.
Further test and x-rays either today or tomorrow were expected to confirm the extent of the damage, but the Crusaders had already resigned themselves to being without McCaw for the better part of the next two months.
The loss of McCaw is a significant blow. The Crusaders knew they would be without Carter for most of this season. Now they are likely to also be without McCaw for a significant period. Since 2009, the Crusaders have become used to not having one or the other around for much of the campaign.
In 2009, Carter was on sabbatical; in 2011 and 2012, McCaw was hampered by a broken foot and he missed all but 28 minutes last year.
But 2014 is shaping as the first time the Crusaders are going to be without either. The erstwhile Matt Todd is an excellent replacement in the No 7 jersey but the Crusaders will miss the experience and leadership of McCaw. They fell apart without him at Eden Park and having lost two from two, the pressure is already on. There is ample time for the Crusaders to come right but, as they have found in the past two seasons, the key to winning the title is to first win the Conference.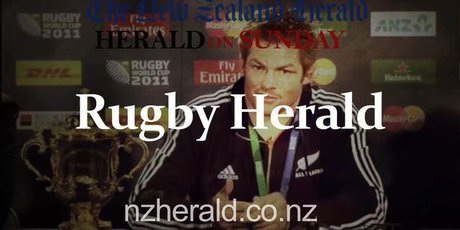 In 2012 and 2013, the Crusaders started slowly, dropping points in the first half of the season before hitting form. In both years they have left themselves too big a gap to close on the Chiefs, been forced into playing semifinals in Hamilton and have lost them both.
Coach Todd Blackadder was determined to break that pattern in 2014 but two games in, they have not accumulated a solitary point.