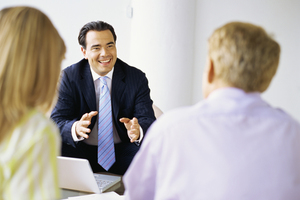 Would-be property investors are being warned to be wary of unqualified mentors and how-to seminars - they may be of little benefit.
New regulations mean financial advisers must be certified to offer financial advice. Property investment advice falls into a grey area.
People who run general property investment seminars need not be authorised, registered or be certified financial advisers. David Whitburn, president of the Auckland Property Investors Association, says even one-on-one property mentors might not be covered by the new rules.
"Property advice, by itself, is not 'financial advice' as covered by the Financial Advisers Act 2008," Whitburn said. It was framed that way so builders, architects, property managers, property investor associations and tradespeople would not be caught up in red tape.
A spokesman for the Financial Markets Authority said direct ownership of property was not considered a financial product under the Financial Advisers Act, but in some cases the requirements would apply to investment property consultants.
Licensed real estate agents were exempt from the act.
"If a property consultant offers to 'design a comprehensive investment plan', or 'take care of all of your investment goals', for example, the requirements of the act may apply."
Andrew King, president of the New Zealand Property Investors Federation, said a few people who had set up as property mentors were not qualified. "They are really just salespeople," King said.
Whitburn said he had seen an increase in the number of seminars being offered that ended with a hard-sell push into mentoring.
People were drawn to them out of a desire to improve their own financial situation and due to fears about retirement income. "Others think they are paying more in fees and tax with managed funds than getting any real returns, and some want to get rich quick or get rich medium."
Whitburn said his association had received complaints about some providers.
The subject of one complaint was Sean Wood, of Property Tutors. The organisation had no power to investigate but last week Wood was denied Authorised Financial Adviser status on the basis of Building Act convictions relating to unconsented building work.
However, Whitburn said that would not seriously affect Wood's ability to offer property investment advice. Property Tutors opted not to respond to Herald on Sunday questions.
Whitburn said another example was Dean Leftus, who he said had been offering advice during the property boom based on the fact he had bought a lot of properties in a short time.
He said it appeared Leftus "had no idea that the property market went through cycles and bought property based on it continuously going up in value".
"When the market predictably turned, he didn't know what to do and went bankrupt late last year. I believe he was charging $20,000 for advice on how to invest in property and yet he could not make money himself. "
Leftus admitted bankruptcy and said he had "huge" concerns about the state of the mentoring business.
"As an industry person I hear all the stories that go on. The FMA rules will mean that most if not all mentors will get sued in due course and then the bad ones will be weeded out, just like the [Real Estate Agents Authority] has done with agents. I think the lack of ethics in some mentors is matched by the lack of experience in others."
King advised people considering property investment to stay clear of mentors and seminars. "There are far better and cheaper ways to learn how to invest in property than expensive seminars and mentoring.
"Books are a great start and people can learn and meet other investors through their local Property Investors' Association. The money they could spend on mentoring would be much better spent as a deposit on a rental property."