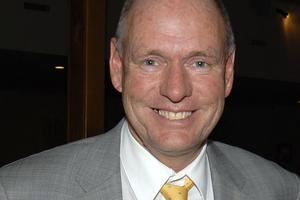 When Phil Heatley became the first casualty of John Key's policy of glasnost in government spending, the Labour Opposition's response should have been muted.
They must have realised that once John Key had given the media and the public a glimpse behind the curtain that had shielded MPs and their credit cards from open scrutiny, we would want to see more. But no.
Phil Goff thundered sanctimoniously that Heatley's position went to his head.
He'd barely been minister for a year, Phil Goff expostulated, and his sense of entitlement was such that he ordered two bottles of wine with dinner. Heads should roll, Phil finished.
Well, as sure as the karma bus will make a stop at your door, Labour has found itself having to explain away thousands of dollars worth of credit card bills run up by its former ministers.
As a result of requests from media organisations into the expenses of the former government, more than 7000 documents were released under the Official Information Act this week, detailing credit card transactions by ministers between 2003 and 2008.
Mita Ririnui was one of those named - he ran up a bill at a Tauranga bike shop and another at a golf club in Perth. Despite the fact that he paid back the money within a week, you have to wonder what such a junior associate minister was doing with a credit card in the first place.
Talk about Phil Heatley having a sense of entitlement ... Go on. Without using Google, would you know what position Ririnui held within the Labour government?
Chris Carter, the serial trougher, was at it again. Despite being advised repeatedly as to what was appropriate use for his ministerial credit card, and despite being sent the entire parliamentary policy on credit card use, just as a reminder, Chris Carter continually bent the rules.
Movies, flowers, fruit and massages - whether the massages had happy endings isn't specified on the bill - all popped up on Carter's credit card.
He has paid back whatever he owed and pointed out that, on occasion, his staff had been doing the zip-zapping. But he didn't seem fazed at having been outed. Well, I suppose he wouldn't, would he?
The man who bore the brunt of the criticism was Shane Jones, former Minister of Building and Construction. Or, as he has become known since details of his spending were made public, former Minister of Erections.
Oh my, how the jokes flew when it was discovered that among the nearly $7000 worth of expenses Jones had racked up were up to 50 porno movies.
Those included two adult films on Valentines Day. As the song goes, if you can't be with the one you love, love the one you're with, right?
Twitter went into overdrive with tweeters suggesting all sorts of titles for the movies Jones had watched: The Honourable Member Rises and Withdraw and Apologise ...
While I don't want visions of a lonely politician in his room with nothing but flickering images on the telly for company, I don't see why his sin is any more egregious than that of Carter's or Ririnui's or even Tim Groser's mini-bar raid.
National ministers weren't given immunity necklaces during the glasnost - it was a financial accountability free-for-all.
If Shane Jones is to be punished, then so too must Carter and Horomia be disciplined.
Inappropriate use of ministerial credit cards is inappropriate use, be it massages, booze or adult films.
Poor old Ministerial Services make it clear, time and time again to newby ministers, what the rules are governing credit card usage. Yet every year newby ministers, flushed with pride and engorged with power, flout those rules.
The best thing to do would be to have ministers pay their own way and claim back expenses later.
And then what they do with their own money in the privacy of their own hotel room will be rightfully their business and not fodder for media headlines.