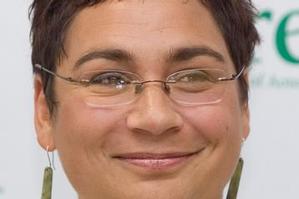 Green Party co-leader Metiria Turei's Member's Bill to protect New Zealand's wild places has been drawn out of the ballot - in time to celebrate Earth Day.
The Crown Minerals (Protection of Public Conservation Land listed in the Fourth Schedule) Amendment Bill would retain the existing protection provisions in schedule four, and require an Act of Parliament to remove something from the schedule.
The Government has made moves to remove areas of conservation land from the protection of schedule four.
The schedule covers the most pristine and valuable conservation land and protects it from mining. The proposals, released in March, are for areas of Great Barrier Island, the Coromandel and Paparoa National Park to be released so they can be prospected for valuable minerals.
Mrs Turei said she could not have asked for a better Earth Day present than her bill being drawn.
"Once these places are spoiled, they are lost forever.
"To vote against my Bill is to declare that nothing in New Zealand is sacred, that everything is up for sale."
Mrs Turei said she was proud of the New Zealanders who had spoken out against the Government's plan to "desecrate these amazing places".
The Green Party has organised a number of events to take place this weekend to celebrate Earth Day.
- NZPA