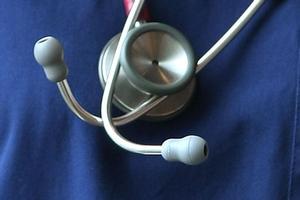 League tables showing which primary health organisations (PHOs) are doing best - and worst - at meeting community health needs have been released by the Ministry of Health for the first time.
The tables, to June 2009, ranked how well general practices are doing at immunising 2-year-olds, detecting and following up diabetes patients, assessing the risk of heart disease, breast and cervical cancer screening, flu vaccinations and other key health indicators.
Information ranking the top and bottom five PHOs for meeting targets across the health indicators were released to Radio New Zealand under the Official Information Act.
One league table showed PHOs in the Hutt Valley, Wairarapa, Wellington and Hawke's Bay at the top for immunisation, exceeding the target of an 85 per cent immunisation rate with rates of up to 93 per cent.
The bottom of the table were PHOs in Counties-Manukau, Northland, Bay of Plenty and Waikato with rates as low as 32 per cent.
Some PHOs at the bottom in one area were among the best for another health target.
While some PHOs disputed the reliability of the data, Health Minister Tony Ryall said the data being collected was increasingly reliable.
"What we've found with releasing publicly and publishing the health targets of the district health boards, we're starting to see an improvement and an increasing public engagement in the work of DHBs to meet those targets.
"Now, I suspect that if the same were released for PHOs it would give not only the health sector but also patients an opportunity to see what's happening there and where improvements can and cannot be made."
The performance management programme gave out nearly $25 million to PHOs in incentives for meeting the targets.
But Mr Ryall said the payments would be cut to give more money to frontline health services, including increasing subsidies for GP visits in the next year.
- NZPA