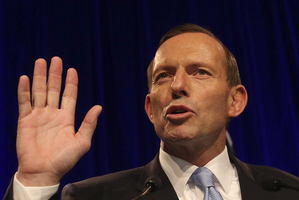 According to Australia's newly-elected Prime Minister, Tony Abbott, it's been 16 years since the country's financial system was the subject of official scrutiny.
In the interim, however, there's been a seemingly endless stream of mini-inquiries delving into Australia's financial advisory industry and superannuation business amongst others.
Most of those sub-sector investigations have led to significant regulatory changes at the ground level but the new Australian government now wants another helicopter on the job to provide a better aerial picture of the whole financial system.

In a press release announcing the appointment of former Commonwealth Bank of Australia chief, David Murray, to head the new inquiry, Abbott and his Treasurer, promised the new investigation "will make recommendations to foster an efficient, competitive and flexible financial system, consistent with financial stability, prudence, integrity and fairness".
"This should result in less costs, lower fees and greater efficiency in the allocation of capital," the release says.
Of course, they said that last time, too, and probably 32 years ago as well when the first mega-inquiry into Australia's financial system was launched.
Whether the system has improved across those broad parameters - less costs, lower fees, greater efficiency - is moot but the rules have certainly changed substantially over that time.
Ominously, the Abbott press release notes that the previous two systemic inquiries "led to major reforms", implying version 3.0 is likely to do the same.
The terms of reference call for the inquiry to eventually come up with policy options in five areas (or more, if the catch-all "other matters" category is fully acted on), mostly aimed at the financial industry itself.
But there is a further consumer-oriented clause, asking the inquiry to produce policy ideas that "support individuals and businesses to be reasonably able to manage their finances by understanding risks and rewards in the financial sector".
Meanwhile, the regulator responsible for carrying out some of those duties, the Australian Securities and Investments Commission (ASIC), is itself facing a government inquiry sparked by a perceived failure to sort out another financial planning scandal (this time originating from Murray's old haunt, the Commonwealth Bank of Australia).
Both inquiries are likely to spew forth recommendations, some of which, given New Zealand's inextricable links with Australia's financial system, will inevitably spill over to our shores.