A straightforward guide to the safe use of social media designed to keep our naive sports stars out of trouble.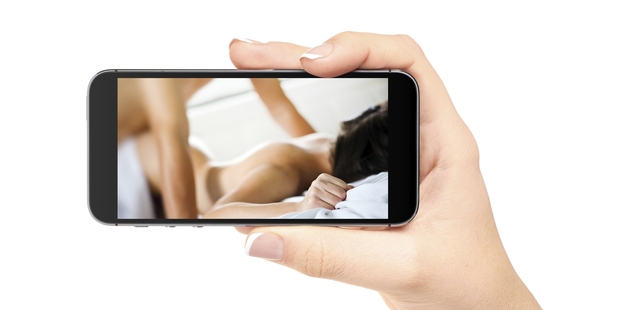 As another high-profile sportsperson hits the headlines for questionable use of social media, it seems the iPhone has become a weapon of self-destruction for our sports stars.
The Aaron Smith nude selfie should have been a salutary lesson for all prominent sports people of the dangers of social media. Yet just weeks later Warriors centre Konrad Hurrell finds himself the subject of similar attention after a video of him engaging in a sex act in a car was leaked online.
It was clearly a classic case of inter-code oneupmanship - rugby star releases photo of penis, league star releases video with someone on the end of his. When will the rivalry end?
Hurrell is likely to land himself in hot water for the video, with the NRL's integrity commission currently investigating how it found its way onto social media channels.
You can safely bet the NRL will slap some sort of sanction on Hurrell and issue a press release decreeing "there is no place in our game for amateur porn", adding to a long list of misdemeanours league bosses have had to remind players not to partake in, including weeing on fields, pooing in hotel hallways and attacking family sedans with a street sign.
At this stage there is still a place in the game for Andrew Johns' excruciating commentary on conversions ("see that yellow sign at the back of the stand, well there's a bloke sitting about four rows below that in a green wig, no to the left a little, no back to the right, yep there - that's where Thurston will be aiming for"), Todd Carney's offensive hair and Russell Crowe.
Once the Hurrell incident has been dealt with by the Warriors and NRL, they, along with other sports organisations, should look at updating their social media guidelines to reflect this rapidly evolving space. With so many social media platforms available these days - Facebook, Twitter, Instagram, Snapchat, Vine, Tumblr - there are ever-increasing ways for sportspeople to get into trouble.
As sports bodies grapple with how to deal with this problem, I've compiled a quick checklist to help out in the meantime. Some of this may seem like ridiculously obvious advice, but in light of recent events, it is not so straightforward to some.
1. Safe images to post on social media: family; selfies with fans; school/hospital/promotions visits; all the really cool free stuff you get; cats.
2. Dubious images: your morning coffee (not that offensive, just pointless).
3. Unsafe images: genitalia; sex acts; drug use; illegal activity.
4. If in doubt, before hitting send think, "Would I be comfortable with mum seeing this?"
5. If you think a snapchat disappears after 10 seconds, you're unbelievably stupid or incredibly naive.
6. One further piece of internet safety advice which may be useful to all: If you are sent a link to the Konrad Hurrell sex tape, DO NOT click on the link. It's not a virus, but it is the the Konrad Hurrell sex tape.