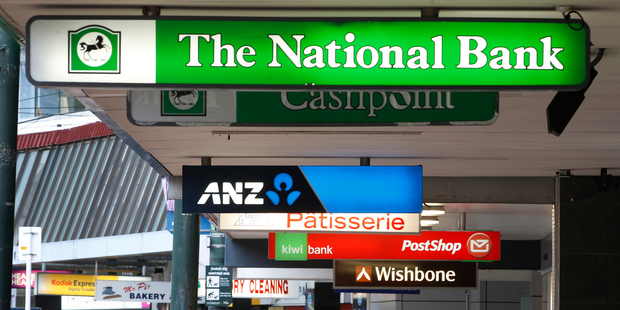 Standard & Poors (S&P) downgrading of eight New Zealand banks earlier this month might have left a few scratches on the institutions in question but, so far, no blood appears to have been spilled.
S&P blamed New Zealand's well-known underlying economic sickness, including a material dependence on external borrowings, persistent current account deficits, and recent strong growth in house prices, for its bulk downgrade of the country's smallest financial institutions: the Co-operative Bank, Heartland, TSB and the five credit unions.
In banking size matters, as S&P made clear New Zealand's larger banks by virtue of their group support escaped downgrades for now despite the same economic conditions applying.
However, bank bigness may be an over-rated quality, according to financial research firm, Canstar.
This week Canstar awarded top marks to some of Australia's less financially-endowed institutions that fall under the relatively new category of 'mutual banks' formerly known as credit unions and the like.
According to Canstar head of research, Steve Mickenbecker, with the rise and rise of online banking and cashless transactions, the advantage of size... has diminished somewhat. A small bank can still provide the personalised service to their local community but can also, with a good online banking system, have a massive Australia-wide reach, Mickenbecker said in a statement.
Canstar added that customers needn't worry about the safety of their money as the 'mutuals' have to meet the same regulatory standards in exactly the same way ordinary banks do a message that applies to small NZ banks as well.
Given that, in the event of a crisis bank size per se shouldn't factor unduly, unless the 'too big to fail' rule comes into play.
In a speech delivered this April, Toby Fiennes, Reserve Bank of New Zealand head of prudential supervision, battered around a few bank failure scenarios while noting the current risk of it happening here is very low.
But there's always the remote possibility that a bank does get into trouble, at some point, Fiennes says. If that happens there are no simple solutions. It will be messy, people will lose money and how it is dealt with will depend on circumstances at the time.
And if a bank does start to bleed seriously, a government transfusion will not be guaranteed. As it happens the S&P ratings read like blood types with some rarer than others let's hope there's enough BBB-/Negative/A-3 around when they need it.