Savings moved from Australia are subject to certain rules, one of which revolves around buying a first home.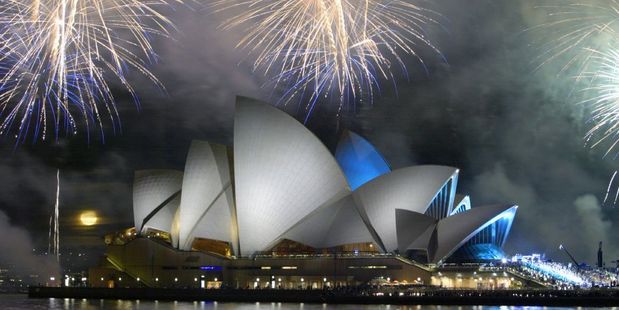 My partner and I have recently moved back to New Zealand after spending two years away working in Australia.
We have both been members of KiwiSaver since it was launched but with different fund providers.
Our question is can she gift/contribute her Australian superannuation funds to my KiwiSaver fund rather than transferring it into her own KiwiSaver fund and could this contribution then be withdrawn to go towards a first-home buyers' deposit?
My partner has a small property already so isn't entitled to the first-home buyers' deposit from her KiwiSaver scheme for our first home together.
The legislation to allow the transfer of retirement savings between New Zealand and Australia (the transtasman superannuation portability arrangement) is expected to take effect on July 1 this year.
Once it is in effect, a member of a KiwiSaver scheme will be able to transfer their savings from certain Australian superannuation funds (namely an Australian Complying Superannuation Scheme) to their KiwiSaver scheme.
The savings transferred from Australia are subject to certain rules.
One of these rules is that you cannot withdraw the amount transferred from your Australian superannuation fund for the purchase of a first home.
While this rule will not allow you to use your Australian savings for a first-home withdrawal, you may be able to use your New Zealand-sourced KiwiSaver savings (your and your employer's contributions) to purchase your first home so long as you meet the eligibility criteria.
To confirm your eligibility and the amount you have available to withdraw, you will need to get in touch with your KiwiSaver provider.
You can also find more information on the Housing New Zealand website (www.hnzc.co.nz).
•Fiona Oliver, AMP general manager of wealth management.
I've been reading an article by Herald columnist David Chaplin regarding the changeover of service providers taking 35 days. I think that both Mr Chaplin and his service provider need to look at the fine print more closely.
Mr Chaplin can change his provider and/or his fund twice per annum without being charged a fee.
It also has to happen in 10 working days. If the service provider is being stubborn and won't let the transfer happen in the required time then the KiwiSaver client can call on the IRD for help. If a service provider can't or won't make the transaction happen in time then they are in breach of their covenant and their trustee should be advised as soon as possible.
This is not limited to the small players. I joined in July 2007 and invested in a balanced fund. In July 2008 I requested to be changed to a conservative fund. It took five months and a bank investigation to make that happen.
My provider had to backdate and recalculate in my favour.
Changes between funds within a KiwiSaver scheme are called switches.
The timing required to process switches will vary from scheme to scheme.
KiwiSaver providers are required to process transfers between providers within 35 days, but all required information must be provided for this to occur.
If you're concerned about a switch or a transfer you can make a complaint to the provider or its trustee.
If this doesn't deliver a satisfactory result, both the trustee and provider are required to be members of independent dispute resolution schemes.
You can make a complaint to them - the contact details should be available in the investment statement.
•Kate Armstrong, Westpac head of investments and insurance.
I'm going to ramp up saving for my first home.
Is it a better option to take a contributions holiday and channel that money towards the deposit or keep contributing (I'm currently paying the minimum 3 per cent as an employee) and make use of the first-home buyer benefits?
It is up to each investor how they choose to accumulate their house deposit.
By continuing to contribute to your KiwiSaver fund, your employer also matches the 3 per cent minimum employee contributions and you can withdraw these contributions as well as your own when you become eligible for your first-home deposit withdrawal.
You should also be able to place additional funds (over and above your 3 per cent contributions) into your KiwiSaver fund to add to your investment (please check with your current KiwiSaver provider to ensure you are able to do this).
As these are member contributions you will be able to withdraw these contributions when you apply for your first-home deposit withdrawal also.
As you are looking to withdraw some of your KiwiSaver funds prior to retirement, you should also note your fund choice to ensure your risk profile is aligned with your shortened initial timeframe for your funds.
Please note this information should not be construed as advice.
•Sarah Mitchell, Milford Asset Management retail product manager.
•Disclaimer: Information provided is stated accurately to the best of the respondent's knowledge at the time of publication. It is general in nature and should not be construed, or relied on, as a recommendation to invest in a particular financial product or class of financial product. Readers should seek independent financial advice specific to their situation before making an investment decision.
To have your KiwiSaver questions answered by the Herald's panel of industry players email Helen Twose, helentwose@gmail.com