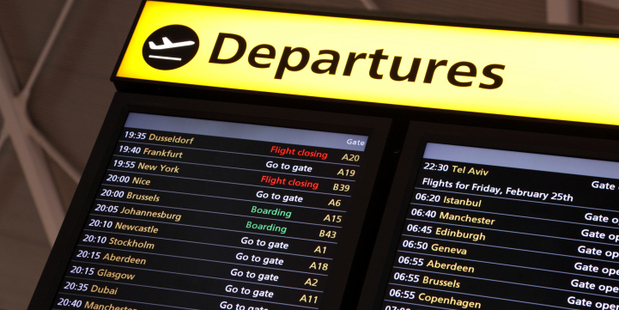 Last week, I was the clown who kept the plane waiting.
I've muttered darkly about such people before - how could you be late for the plane when your luggage is in the hold? Especially at Auckland Airport, where no boarding gate is more than a five-minute wander from the security check.
But while waiting for an early morning flight, I dozed off and dozed deeply (I blame the bloke playing beautiful, soothing Hawaiian-style ukulele a few seats behind me). As anyone who's wandered through the zombie-like twilight zone of a four-hour stopover en route to Europe will tell you, it's actually quite an achievement to get decent shut-eye in an airport terminal. I should be proud.
But snooze too long and your baggage gets unloaded from the hold. Fortunately, a Qantas staff member did a hurried dash through the terminal, found me snoring, dragged me from my slumber and packed me aboard. She and her colleagues were good-humoured and gracious about it. One later assured me I had actually caused no delay. Just.
I'm sure plenty of other airlines would still do the same, but with the rise of the get-what-you-pay-for ethos of budget carriers, the pre-flight wake-up call might become a thing of the past.