British ruling reminder to those who should know better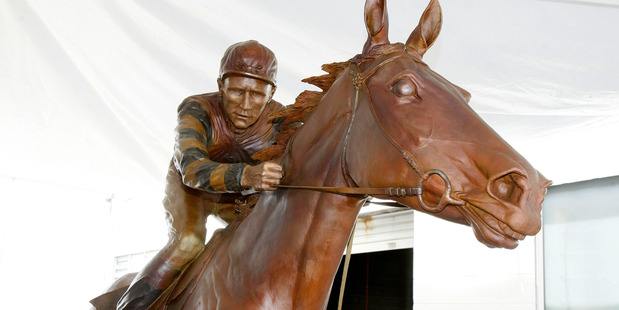 This week British justice confirmed its status as one of mankind's finest achievements when the Macclesfield Magistrates Court ruled that calling a New Zealander an Australian constitutes racial abuse.
The ruling, which hopefully will be enshrined in British and Commonwealth law, is belated consolation for generations of Kiwis whose OE was blighted by being constantly mistaken for Australians.
Furthermore, it's a shot across the bows of thoughtless Britons who compound their offence by reacting with maddening insouciance when it is pointed out to them.
It's also a vindication of Sir Robert Muldoon who was vilified across the Tasman merely for pointing out that New Zealanders emigrating to Australia raise the collective IQ of both countries.
And it's sweet revenge for Phar Lap, pavlova, the underarm incident, "four more years" and incessant coarse and hurtful sheep jokes.
During my decade in Sydney I lost count of the number of times some boorish Ocker, on discovering I was a Kiwi, embarked on a variation on this theme: A Kiwi is walking down George Street with a sheep under each arm. An Aussie pulls up alongside him, winds down the window and asks, "Are you going to shear those sheep?". "Get your own," snarls the Kiwi. "I'm not sharing these with anyone."
Speaking of shearers, didn't the Leader of the Opposition show David Cunliffe who's boss?
I'm not entirely sure why either of them are convinced they're prime minister material.
After this week's events, we can safely say of Cunliffe that anyone who mounts a leadership challenge which results in the weak incumbent being unanimously endorsed has a serious anti-talent for political manoeuvring.
And when David Shearer appeared on the TV news after his supposedly decisive triumph plaintively declaring "I'm telling you I'm the leader of the Labour Party," it was clear that nothing much has changed.
As Margaret Thatcher, who was accused of many things but never of being unassertive, put it: "Being powerful is like being a lady: if you have to tell people you are, you aren't."
Speaking of British justice, the drinking habits of judges at the Old Bailey were put under the microscope by the House of Lords constitution committee this week.
Lady Wheatcroft, formerly Patience Wheatcroft the well-known journalist, told the Justice Secretary that when she and others lunched at the Old Bailey, they were stunned by the amount of red wine the judges quaffed before going back into court.
I imagine many people were stunned that a former Fleet Street journalist would have the hide to criticise another profession's lunchtime alcohol intake.
The liquid lunch was such a journalistic tradition on the Street of Shame that Rupert Murdoch virtually had to quarantine his editorial staff at Wapping to keep them sober.
It would be a surprise if the Justice Secretary sought to restrict the judges' claret consumption, since British politicians are hardly renowned for their abstemiousness.
The Tory grandee Alec Douglas-Home believed that drinking at lunchtime had no impact on concentration or productivity as long as you had three glasses of water with every glass of wine.
And no one in their right mind got between Winston Churchill and the drinks trolley.
On his last flight to America as Prime Minister, Churchill sent written instructions to the cabin crew to add whisky to the breakfast menu.
Speaking of politicians, those who reckon John Key's gaffe-proneness and unwillingness to forgo any photo opportunity, no matter how cheesy, make him a kind of Kiwi Borat should cut the guy some slack.
I mean, it's not like he's Carlos Delgado, Minister of Tourism for Spain's Balearic Islands, who has circulated a photo of himself with deer testicles on his head.
You read that correctly. All Delgado would offer by way of explanation was that he enjoys eating other species and, anyway, it's a private matter.
Speaking of private parts, writer J.K. Rowling has garnered unimaginable riches and fame, but there is one prize she won't be winning this year. Despite a "flood of recommendations" her adult novel The Casual Vacancy has failed to make the short list for the Literary Review's 2012 Bad Sex award for the "most egregious passage of sexual description" in a new novel.
I can vouch for the fact that writing sex scenes isn't easy.
I tend to work on the principle that less is more and was therefore relieved when, on the one occasion I pushed the boat out, so to speak, the Listener's reviewer found it "convincing".
To put it in perspective though, he was comparing my effort to a Michael Laws novel which apparently contained some of the most outlandishly overblown sex scenes ever committed to paper.
*Update - March 11, 2013: The conviction was overturned.