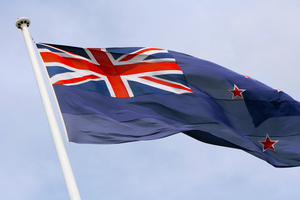 The woman convicted of racism after she called her Kiwi-born neighbour a "fat Australian" has had her conviction quashed.
New Zealander Chelsea O'Reilly was giving a statement to police concerning 31-year-old Czech-born neighbour Petra Mills in September last year when Mills stormed over and had a drunken rant on their street in Macclesfield, northern England.
Ms O'Reilly, who has dual British/New Zealand citizenship, said she was "really insulted" by the tirade, during which Ms Mills called her a "stupid fat Australian b****".
She said Ms Mills knew she was from New Zealand, but was using the term "Australian" to offend her.
Ms Mills also threatened to kill Ms O'Reilly's dog and then threw raspberries at her "like a child".
In November Ms Mills was found guilty of racially aggravated public disorder assaulting a police officer, who she kicked during her arrest.
However, Chester Crown Court has since overturned the public disorder charge after ruling the use of the word "Australian" could not be considered racist, the Manchester Evening News reported.
Ms Mills, who had since moved to Wales, said the charge should never have been brought before the court.
"I don't feel like this is a victory. The stress and the embarrassment this has caused me is something I don't think I will ever forget," she told the Manchester Evening News.
"I could not believe I was being accused of racism and it is a hurtful tag to give someone. I am not a racist and I still don't see how what I said could ever be thought of as racist.
"It should never have come to court. I've had to move from the area because I couldn't face people and now I've just got to try my best to get on with what's left of my life."
The £110 fine and £50 compensation Ms Mills were ordered to pay following the original verdict have also been quashed.
- nzherald.co.nz