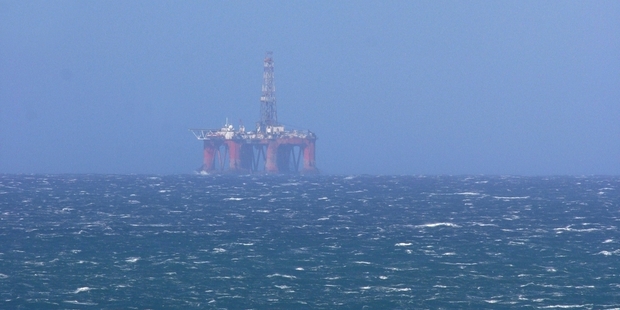 Last week's purchase of Mitsui E&P's 35 per cent interest in the Tui oil and gas field was at a "really cheap price", but has inexplicably failed to significantly move the share price of the main apparent beneficiary, New Zealand Oil & Gas, says Wellington investment banker Mark Clare.
An analysis from Clare Capital says the deal effectively sold the Japanese oil major's stake at the equivalent of US$7.16 per barrel of oil equivalent, when the world market price is around US$108.80, based on published data of remaining Tui reserves.
Edison International oil and gas analyst John Kidd has also said he believes the deal undervalued the Mitsui stake by around 70 per cent.
Further evidence that the deal was value-adding for NZOG is the substantial security-holder notice issued by the Wellington-headquartered firm's largest shareholder, Zeta Resources, managed by Australian-based expat New Zealander Duncan Saville and business partner Dugald Morrison.
Zeta declared it had increased its NZOG holding from 8 per cent to 9.24 per cent the day after the October 3 announcement of the Tui transaction, which saw other joint venture partners, AWE and Pan Pacific Petroleum, also taking proportionate shares of the Mitsui stake.
In late trade yesterday the share price of ASX-listed AWE was up A$1.5c at A$1.21, while PPP was steady on A11c. NZOG was trading at 80c when the announcement was made, fell to 79c the next day, and closed down 0.5c yesterday at 82c.
"Our valuation of the Tui field is $378 million," said Clare. "Based on our model, Mitsui's 35 per cent stake is therefore worth $132 million, which is a lot more than the US$15 million ($18 million) transaction value."
Clare Capital already had a target valuation of 97c on NZOG and the Mitsui deal added 11c to that assessment, taking the target share price to $1.08, said Clare, which has no mandate on NZOG's behalf.
" We should have seen a lift in the NZOG share price [as well as the other joint venture partners], but we have not. So much for efficient markets," the note concludes.