Brody Sutherland and Samuel Young weren't friends at high school.
One was the motorbike enthusiast while the other had hopes of becoming a Baptist church pastor.
But on April 11, 2014 their paths crossed, their lives collided.
Young, 19, was pulling out of Topland Dr in Flat Bush onto Stancombe Rd.
"He simply misjudged the speed and distance the motorcycle was travelling," defence lawyer Paul Borich said.
The 17-year-old Brody fell from his bike and was struck by a vehicle travelling in the opposite direction.
He died at the scene.
Young was charged with careless driving causing death and was found guilty after a judge-alone trial at the end of last year.
Judge Jane Lovell-Smith said Brody's speed, which could have been up to 87kmh, was a contributing factor to the crash but it was not "extraordinarily excessive" to provide a defence.
Today Young failed in his bid for a discharged without conviction, bringing to an end a legal battle for Brody's family which had dragged on for more than two years.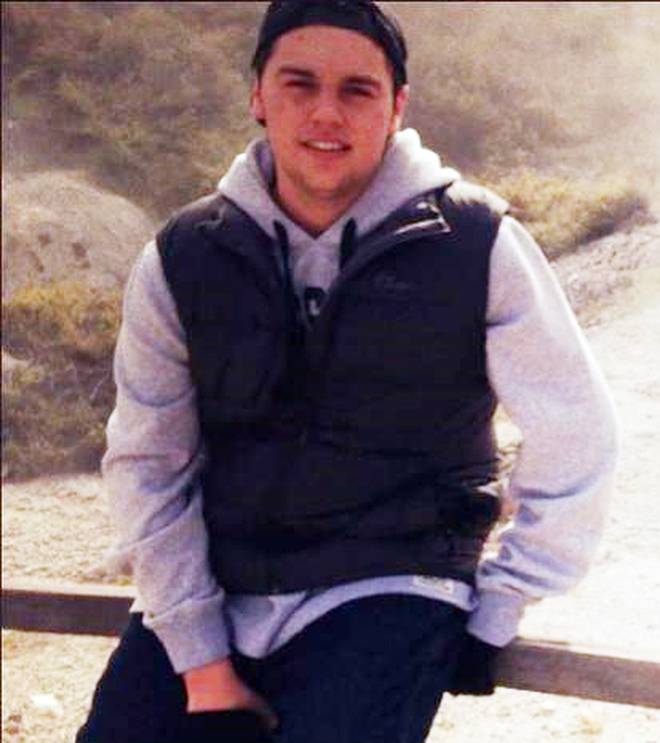 At Manukau District Court today, his mother Maria recalled the day he left the house as a vivacious teenager, excited about his upcoming 18th birthday.
"Within half an hour of him leaving the house we heard so many sirens. Little did we know they were coming because of my son," she said.
"Next time we saw him we were staring at his lifeless body through a window in the morgue . . . we will be forever haunted by that sight."
Instead of celebrating his milestone birthday, his family found themselves placing balloons and a cross at the spot on the road where the collision happened.
Brody's dad Brett had planned a father-son motorbike trip to Invercargill in 2014 too.
It turned into a memorial ride for his son.
"He's lost his best mate," Mrs Sutherland said of her husband. "They were two peas in a pod."
The family expressed their displeasure at what they believed was a lack of remorse from Young but Mr Borich said that was not the case.
The Young family had been persuaded not to approach Brody's parents early on because of how raw the emotions were and there were also concerns for their safety, the lawyer said.
His client had been advised by the principal to stay home for his final day at Ormiston Senior College for fears of vigilante acts of retribution.
Mr Borich told the court he approached police after the trial regarding apologies from the Young family but received a "luke-warm response" from officers in charge, who he later found out had not relayed the offer to the victim's family.
Young was training to become a Baptist pastor and a conviction of this nature might provide significant barriers to him pursuing that, the lawyer said.
But Judge Lovell-Smith said the consequences of a black mark against the defendant's name were indeterminate, with the congregation and committee making a final decision on any potential role in the church.
While she assessed the offending as at the lower end of the spectrum, she called the consequences "tragically catastrophic".
"It is not a case where there was a momentary loss of attention . . . you exhibited a conscious taking of unacceptable risk representing a higher degree of carelessness," the judge said.
She accepted Young was genuinely sorry for what he did and said she did not expect to see him again before the court but declined his application for a discharge without conviction.
Young was sentenced to 250 hours community work, disqualified from driving for 10 months and ordered to pay $5000 to the Sutherland family.
While they were happy with the result, Brody's parents said the effect of their son's death would continue while they "try to find some shred of new normal".
"We're not the same people now and we have to accept we never will be again," Mrs Sutherland said.
"Time does not heal everything and I know we'll never find peace for losing our precious son."