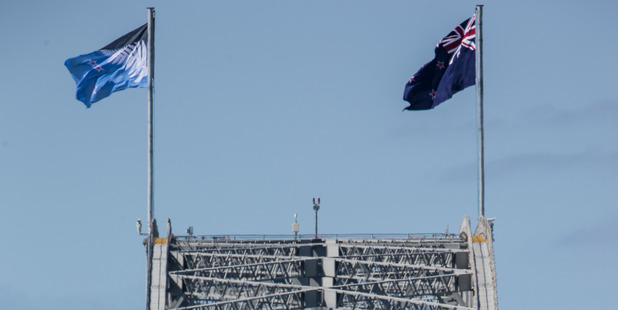 We asked, and the Government delivered.
The alternative New Zealand flag was raised alongside the existing flag on the harbour bridge yesterday - two weeks after a Weekend Herald editorial called for the flags to be flown together on the Auckland landmark.
The final flag referendum, in which voters will choose between the two designs, will be held from March 3 to 24.