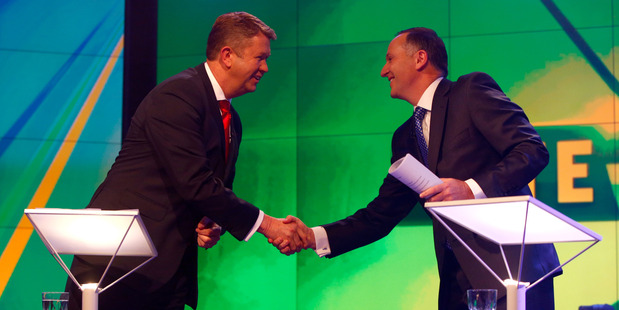 Deputy political editor Claire Trevett blogged live from the leaders' debate between Prime Minister John Key and Labour leader David Cunliffe.
App users: Tap here to view the live blog
While you watch, use the NZ Herald Rate the Debate dial. It lets you react live to the debate and shows you how everyone is feeling about what's being said. If you agree or disagree with something, start tapping the relevant button. The stronger you feel, the faster you tap. Simple!