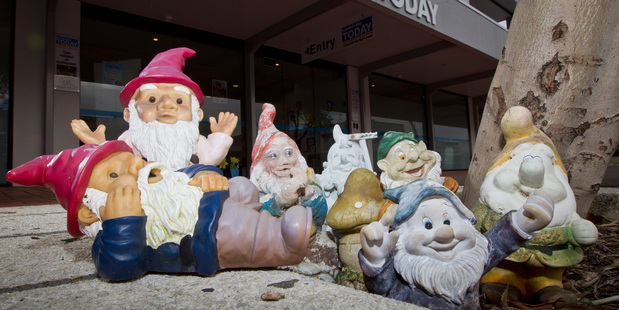 Stories making headlines around the regions today include gnomes without a home and a phone call that almost robbed a pensioner of all her money.
A resident in Havelock North was surprised to awake on a lazy Sunday morning to an invasion of garden gnomes.
A local pensioner is calling for people to think twice when talking to strangers on the phone after a scam almost robbed her of all her money.
A man who made a fake call to police saying there was a gunman at a Wanganui primary school is going to jail.
A Maori blessing of workers laying the Southern Pipeline along Matapihi Peninsula has drawn flak from respected kaumatua and former school principal Charlie Timutimu.
More than 200 staff at roading company Infracon are without jobsafter being called into meetings by liquidators.
And finally, part of the Far North's Twin Coast Cycle Trail is being used by motorists after an access gate was sawn off.