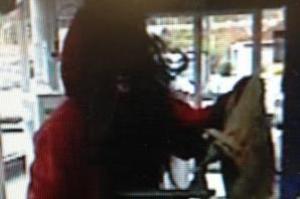 A man has been arrested over an armed robbery at a Wellington bank today.
Police said this evening a 42-year-old Porirua man had been charged in relation to the robbery of the BNZ branch in Tawa about 12pm.
A man wearing a Halloween mask had walked into the Oxford St bank with a shotgun and demanded money, police said.
Staff handed over a small amount while alerting police to the incident. No customers were in the bank at the time.
Senior Sergeant Warwick McKee said the arrest of an alleged offender was "very pleasing".
"It is very satisfying that we have got this alleged violent offender off the streets. This crime has caused distress and concern to bank staff and public in the area at the time."
The 42-year-old man is due to appear in the Wellington District Court tomorrow on a charge of aggravated robbery.