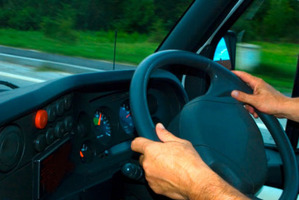 Fifteen people including teenagers were injured when a school bus crashed into a ditch on State Highway 2 near Gisborne.
Emergency services were called about 3.30pm yesterday after the bus ran down a ditch on Whareata Rd, 15 minutes south of Gisborne.
A St John Ambulance spokesman said no one was trapped in the crash, but 15 people including 12 teenagers were taken to Gisborne Hospital with minor to moderate injuries.
It is understood most had cuts and bruises but some had broken bones.
Police said no information was available about what caused the crash.
The bus, which had up to 40 people on board, was carrying schoolgirls from Turakina Maori Girls' College in Marton on their way to a kapa haka competition.
The National Secondary Schools Kapa Haka 2014 festival starts today and ends Friday with 42 teams across 14 regions competing.
Family members who want information can contact Gisborne Hospital on (06) 869-0500.
- APNZ