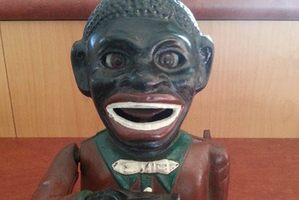 A complaint over a racist money box for sale on the online auction site TradeMe has been upheld by the Advertising Standards Authority.
A complaint was made to the advertising watchdog after an item referred to as an "Awesome Early NZ Greedy N***** Boy Money Box" appeared online.
The auction was ordered to be removed from the website.
- APNZ