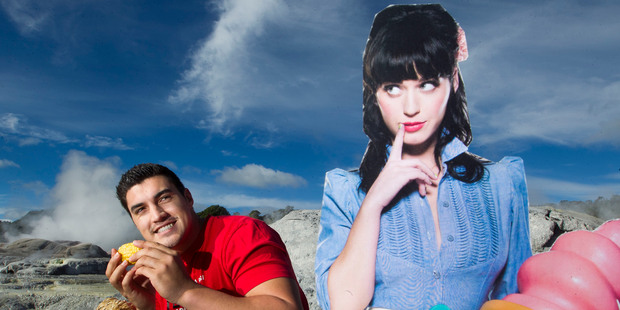 Stories making headlines across the regions today include: The Te Puia community wants a visit from Katy Perry and a suspended long-haired student in Hastings has taken his case to the High Court.
Te Puia wants to make sure Rotorua is part of the itinerary for pop star Katy Perry later this year - but it needs the community's help to get her here.
A 16-year-old Hastings schoolboy is challenging "the lawfulness of [his] suspension" for long hair and is taking the case to the High Court.
Meeting Queen Elizabeth II was the highlight of a trip to Normandy for World War II veteran Des Laurie from the Bay of Plenty.
For six years Nikole Kororia Chapman claimed a benefit she wasn't entitled to, receiving more than $75,000 in over payments of taxpayers' money.
And, the discovery of an empty life raft on a Far North beach had its finders fearing the worst.
Finally, a Wanganui manufacturer, who has built an international reputation for safety helmets, is alarmed at comments questioning the protection provided by cycle helmets.