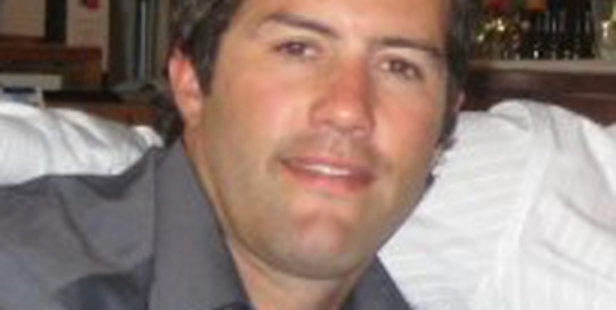 The mother and sister of a New Zealand man killed in London are ready to go there as soon as his body is released to the family.
Karl Jones, 34, died early on Sunday in Fulham.
His mother, Berry Jones of Warkworth, said her son, who had lived in London for seven years, was a well-travelled man who made friends wherever he went. She said that since his death, the London Metropolitan Police had kept the family up to date with their investigation.
She had been told two arrests were imminent.
Mrs Jones understood that her son was out drinking with friends at a pub in Fulham.
She believed a friend of his was hit over the head with a bottle. When the scuffle spilled outside the pub Mr Jones received serious head and facial injuries, perhaps caused by someone hitting him with a bottle.
She said police believed he might have fallen into the street where he was then struck by a passing car.
Mrs Jones said she and his sister Karyn would go to London for a commemoration once a post mortem examination had been carried out.
She said it was important to her that a service was held with the many friends who had been phoning to send their condolences and share stories about her son.
"We're absolutely inundated — and it's very humbling to us — just streams and streams of worldwide friendships that he'd made with his travels.
"It's heart-warming, it's shown us just how wonderful young people can be."
Her son had recently started a relationship with a British woman Mrs Jones described as his "one and only".
Mrs Jones had talked to her since his death and said she was "distraught".
Mr Jones grew up in Te Awamutu and moved to Auckland to study civil engineering after high school.
Before he moved to London he travelled the world. He lived in Australia for a year and spent a year backpacking around South America "on a shoestring", Mrs Jones said.
"That was him, he was a free spirit.
"He was really incredibly independent, but he could relate to anybody across the board, it didn't matter who you were or what you were, everybody warmed to him."
Mr Jones was a keen sportsman, and played rugby and golf at a regional level as a schoolboy.
He was the type of man who was successful at everything he tried, Mrs Jones said.
"He was very humble about what he achieved."
The family would be having a funeral in Te Awamutu when Mrs Jones and Karyn returned from London with his ashes.