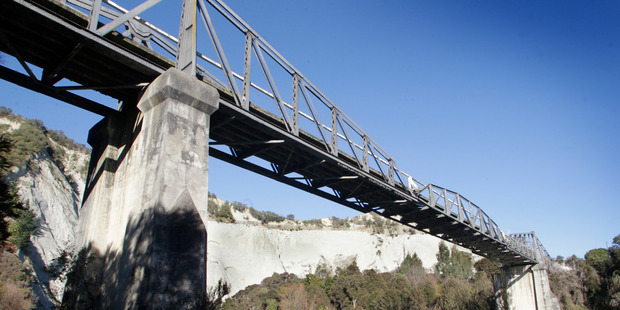 Here are some stories that are making headlines across our regions today: A bridge built 110 years ago in Wanganui gets a grand opening, a Hairini man performs illegal surgery on his dog and rubbish bags are being stolen form Rotorua residents.
A formal opening is being planned for a Rangitikei bridge - 110 years after it was built.
Museum Theatre Gallery Hawke's Bay is under fire from dissatisfied visitors who believe it is more an art gallery than a museum.
A Hairini man admits performing illegal surgery on his dog.
Rotorua residents are annoyed they have had their bundles of rubbish bags stolen.
And, troubled Northland students could be copying a worrying global trend of carrying knives to schools.
Finally, thanks to his sister's artistic colouring skills, Masterton tot Tiare Knight can be safely buckled in during car trips.