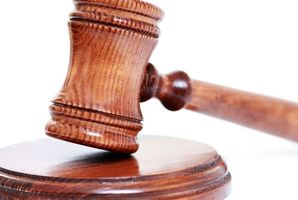 A Rotorua jury has acquitted a man of sexual offending against two girls.
The man, whose identity is suppressed, stood trial in the Rotorua District Court this week charged with seven counts of indecent assault on a young person and one count each of sexual violation by unlawful sexual connection and assault.
Late this afternoon the jury unanimously found the man not guilty on all nine charges.
After telling the man he was free to go, Judge James Weir thanked jury members for their time throughout the trial.
He told them he believed they had reached the correct verdict based on the evidence presented.
The offending was alleged to have occurred in the Bay of Plenty between May 2005 and August 2007.
The police investigation started in the United Kingdom in 2010 where the two complainants, who were between 11 and 15 at the time, were then visiting.
The man was later interviewed by Australian police and was arrested last year when he voluntarily returned to New Zealand
During the trial the man's lawyer, Paul Mabey QC, maintained the allegations were "maliciously false".
The best friend of one of the complainants gave evidence refuting claims her friend told her she had been sexually abused by the man.
"She never said anything to me. You wouldn't forget something like that," the woman said.
For more articles from this region, go to Rotorua Daily Post