Facebook post from other side of world tracks down memory card's Kiwi owner
It took just 10 hours and 72 shares on Facebook for a UK tourist to track down the owner of a memory card found in a battered camera near Lake Pukaki in the South Island.
British man Tony Bogaert had forgotten about the memory card he had taken from a battered digital camera he found on a track near Mt Cook while holidaying in New Zealand in February, until he spotted it in his camera bag at the weekend.
Despite it being three months since he removed the memory card, Mr Bogaert thought he would test whether Facebook had any "real use" by choosing a photo showing three women and posting it on his Facebook page on Sunday night.
He asked three of his Kiwi friends to share it in hope of finding the owner.
Within 10 hours he had received a Facebook message from Auckland secondary teacher Hannah Manning claiming the memory card.
Mr Bogaert said he was blown away by how quickly he found the owner.
"When I initially posted the photo online I made a comment that I was curious to know if the six degrees of separation urban legend could hold any weight," he said.
Ms Manning had written off the camera months ago, and was surprised when a friend contacted her on Monday saying Mr Bogaert had found her memory card and had posted her photo on Facebook.
The photo was of the 26-year-old with her mother and the daughter of a family friend on a bike ride.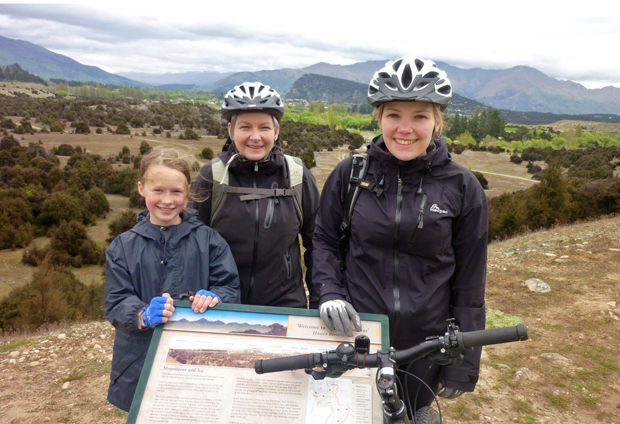 The post was shared 72 times before she was contacted, and by
last night had been shared more than 8,000 times.

Ms Manning said the memory card held about 300 precious photos, including some of her first helicopter ride. By the the time she realised the camera had fallen out of her bag or pocket she had travelled 70km and had not been prepared to go back.
Since first being notified of the Facebook photo she had been contacted numerous times by other people also letting her know.
The post was shared 72 times before she was contacted, and by last night had been shared more than 8,000 times.
Mr Bogaert is sending her the memory card and Ms Manning said she had promised to shout him a beer as a thank you when he returned to New Zealand in January next year to finish the walk from Wellington to Cape Reinga.