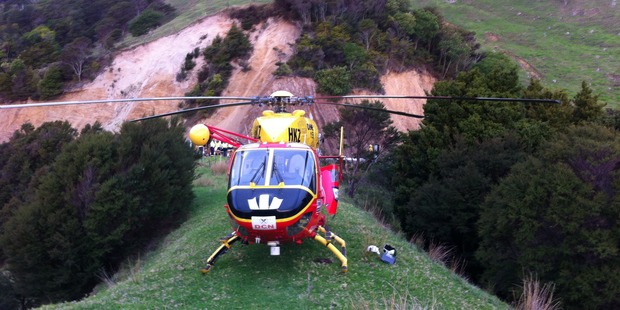 A man was trapped in his crushed vehicle about 200m down a steep bank for about three hours before he was spotted, emergency services say.
The incident happened on State Highway 25, south of Coromandel, yesterday afternoon, an Auckland Westpac Rescue helicopter spokesman said.
The vehicle had left the road on a curve and flipped about 200m down a steep hill, coming to rest by a small tree that had stopped it from going another 200m downhill, he said.
Watch: Coromandel man rescued from steep bank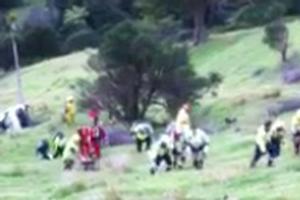 The middle aged male driver was trapped and believed to have been like this for three hours or more before being spotted.
Fire and ambulance services freed him from the wreckage and he was flown in a relatively stable condition to Waikato hospital, the spokesman said.
- APNZ